Yemen
Saudi coalition breaches Yemeni ceasefire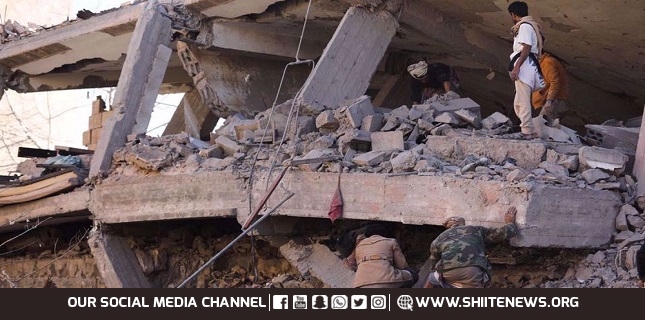 News sources reported Monday morning that the Saudi coalition had violated the Yemeni ceasefire 96 times in the past 24 hours.
According to Al Massira, armed Saudi coalition reconnaissance planes targeted the city of 'Hays' in Al-Hudaydah province four times.
Also, the Saudi-led coalition's reconnaissance aircraft violated the ceasefire by flying over Al-Hudaydah province.
Meanwhile, Hans Grundberg, the UN special envoy for Yemen, announced last Thursday that the parties to the conflict in Yemen had agreed to extend the ceasefire for another two months.
At the suggestion of the UN, a two-month ceasefire was established in Yemen on April 2 (April 13), the most important of which was the entry of 18 fuel-carrying ships into the ports of Al-Hudaydah and the permission of two weekly round-trip flights from Sanaa Airport.
Following the end of the ceasefire, which the Saudi aggression coalition has repeatedly violated, UN consultations began to renew it, and finally, last Thursday, the UN special envoy for Yemen announced that an agreement had been reached to extend the ceasefire for two months.
The Yemeni Supreme Political Council stressed last Wednesday that the ceasefire extension is conditional on fulfilling all obligations under the previous ceasefire and compensation for violations.