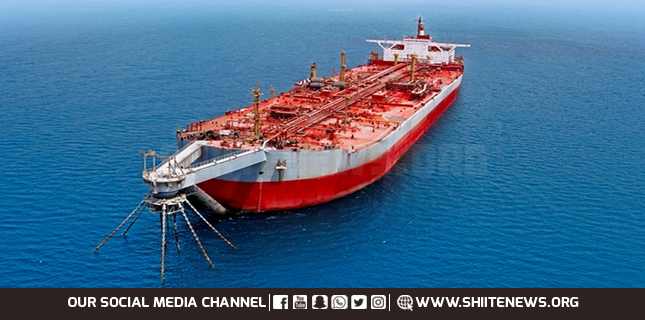 The Spokesman of Yemen's Oil Company reacted to the claims of the Saudi-affiliated sources about the release of the oil tankers carrying fuels to Yemen and called them 'rumors.'
The Saudi regime has kept arresting seven ships carrying fuel to Yemen despite decrees from the international bodies. On Wednesday, the Saudi sources claimed that Riyadh released some of the boats arrested.
A spokesman for the Yemen Petroleum Company (YPC) in Sanaa, Essam Al-Mutawakil, all ships, especially the Sea Adoreoil tanker, are still on arrest off the coast of Jizan in southwestern Saudi Arabia.
The Yemeni oil company Ammar al-Azrai said the Yemeni people faced the worst fuel crisis. All parts of the country, including the health facilities, were paralyzed following the seizure of fuel vessels by the Saudi regime.
The Saudi coalition prevents the import of petro products to Al-Hodeida port, west of Yemen.
Saudi Arabia has seized Yemen's oil tankers as Sanaa, and other Yemeni provinces face a severe oil crisis due to the siege imposed by the regime.
With the United States, the United Arab Emirates, and several other countries, Saudi Arabia invaded Yemen in March 2015.
The outbreak of war by Saudi Arabia and its allies in Yemen has so far killed tens of thousands and displaced millions of Yemenis, destroying over 85 percent of the country's infrastructure.