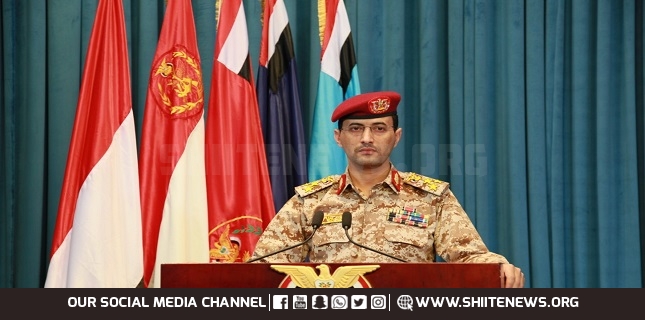 The Yemeni army has announced the liberation of two more districts in the strategic west-central province of Ma'rib from pro-Saudi militants, urging the mercenaries to surrender "before it is too late."
At a presser on Tuesday, Brigadier General Yahya Saree, the armed forces' spokesman, said the province's al-Jubah and Jabal Murad Districts were liberated by the army and allied popular forces during the second phase of 'Operation Spring of Victory.'
The Yemeni armed forces have vowed not to lay down their arms until the complete liberation of the whole country that has been subjected to a Saudi-led war since March 2015.
The war, which has been seeking to restore power in Yemen to the kingdom's former Riyadh-friendly officials, has killed tens of thousands of Yemenis.
Ma'rib, which is located right in the middle of a whole host of other Yemeni provinces, has turned into a focus of the Yemeni army's liberation operations since last year.
The province's recapture, towards which many advancements have been made so far, is expected to pave the way for further military victories for Yemen's armed forces.
Besides Ma'rib, Operation Spring of Victory has been focusing on the recapture of Bayda and Shabwah Provinces, which neighbor Ma'rib to the south.
So far during the operation's second phase, Saree added, as much as 1,100 square kilometers (424 square miles) has returned back under the Yemeni National Salvation Government's control. More than 200 Saudi-led mercenaries have, meanwhile, been killed and 500 others wounded, the official said.
During the Yemeni forces' advances, the Saudi-led coalition conducted as many as 159 airstrikes against them, prompting Yemen's missile defense and drone units to carry out 188 counterattacks, 29 of which targeted the depths of the Saudi soil, Saree said.
"Your war is criminal and adversarial and would bring along abjection, ignominy, and defeat for you," he told the kingdom and its allies, urging the mercenaries to put down their arms before it is too late.