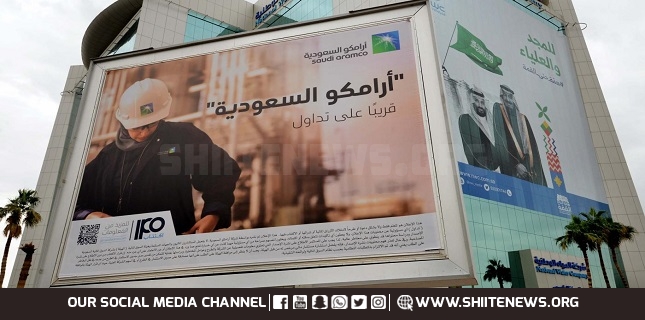 Yemen warns of attacking the Saudi Arabian oil giant's facilities if a Riyadh-led coalition waging a war against the country strikes oilfields in a western province that is being liberated by Yemeni forces.
The Yemeni National Salvation Government relayed the message to the Saudi kingdom via diplomatic channels as Yemen's Army and Popular Committees are nearing the "Safer" oilfields in the west-central Ma'rib Province, Lebanon's Arabic-language al-Akhbar newspaper reported on Tuesday.
Saudi Arabia's Aramco oil company serves as the backbone of the kingdom's economy.
The Yemeni government told Riyadh from its seat in the capital Sana'a that the area featuring the oilfields was its "redline."
The warning came after some Ma'rib-based tribes speculated that elements close to the invading coalition might have bombed the oil-rich area.
The Sana'a-based officials also cautioned that reprisal for any attack on the oilfields would be far greater in extent than the "5th Operation of Balanced Deterrence."
As part of the operation that started on Saturday and lasted until early Sunday, the Yemeni defense forces launched a ballistic missile and as many as nine drones against the Saudi capital. Simultaneously, they flew six more UAVs against two targets in the kingdom's southwest.
Earlier, Armed Forces' spokesman Brigadier General Yahya Saree said Yemen was about to go on a new phase of deterrent attacks that would see the country return every act of aggression proportionally.
The official reported on the latest raft of Yemen's counteroffensives on Tuesday, saying the forces had conducted fresh strikes against the Abha International Airport in southwestern Saudi Arabia. The strikes used Qasef K2 UAVs that accurately hit their pre-determined targets.
The Yemeni forces have never ceased their defensive activities throughout the entire course of the war that the kingdom and its allies launched in 2015 to return power to Yemen's former pro-Riyadh government.
Tens of thousands of Yemenis have died and the whole Yemen turned into what the United Nations describes as the scene of the world's worst humanitarian crisis.
To help Saudi Arabia — the United States' most treasured regional ally after the Israeli regime — in the war, former US president Donald Trump poured out advanced and precision arms and munition into the kingdom.
His successor Joe Biden has alleged that he would stop Washington's support for the Saudi-led war.