Yemen
Drone Strike Kills Seven Qaeda Militants in Yemen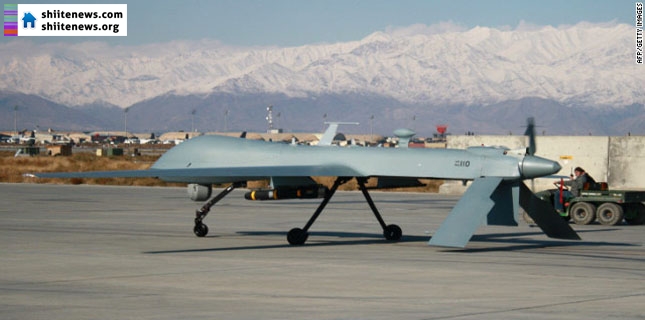 A suspected US drone strike killed seven Al-Qaeda militants in Yemen's south Wednesday, the defense ministry and tribal sources said, the latest in a series of raids against the extremist network.
The militants were hit by the strike while gathered "under a group of trees" in the village of Azzan in the southern province of Shabwa, a tribal source said.
The defense ministry said in a brief statement on its website that seven Al-Qaeda militants were killed in an air raid Wednesday in Azzan.
"Those killed were planning to carry out a terrorist attack in Azzan using a bomb-laden vehicle," it said, without confirming that the attack was carried out by a US drone.
Tribal sources reported that two other drone strikes were carried out overnight in the same area but they were unable to say if the attacks caused any casualties.
Drone strikes against Al-Qaeda suspects in Yemen have intensified this month, with at least 20 militants killed in raids by unmanned aircraft in the central province of Baida on November 3.
The United States is the only country operating drones over Yemen, but US officials rarely confirm individual strikes.