Yemen
Bomb attack in Yemen kills 20 Houthi fighters: Sources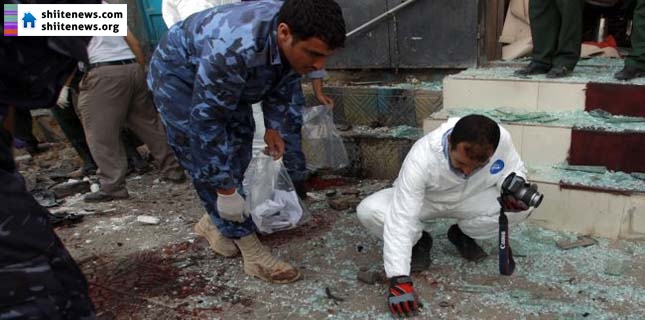 A bomb attack has killed 20 Shia Muslims in the al-Menassah district in central Yemen, including a prominent Shia leader who had just joined Houthi Ansarullah revolutionary fighters, tribal sources say.
According to the sources, an assailant attacked a group of Ansarullah fighters in Menassah in al-Baydah Province, late on Sunday.
"The suicide bomber drove a car, attacking a group of Houthis in the al-Manassah district and killed 20 of them," media outlets quoted a tribal leader.
Meanwhile, another tribal leader in Yemen, who spoke on condition of anonymity, noted that a key Shia leader who had just joined the Ansarullah fighters was also slain.
No group has claimed the responsibility for the attack yet. However, the leader of al-Qaeda's local division has promised a response to the capture of his group's strongholds in al-Manasseh area in the Qifa tribal region by Ansarullah fighters.
"We will turn Qifa lands into an area of mass graves for them (Ansarullah fighters)," Nabil al-Dahab, whose militant group is still active in some parts of the town of Rada', claimed in a statement on Monday.
Ansarullah revolutionary fighters, supported by the government, entered the strongholds of al-Qaeda and its allies in al-Baydah Province on Sunday, forcing the militants to escape from the area.
Ansarullah fighters already control the cities of Sana'a, Ibb, Dhamar and the major port city of Hodeida. They also captured the majority of the strategic town of Rada' in the province of al-Bayda on Friday from al-Qaeda-linked militants.
In September, Ansarullah revolutionary fighters gained control over the capital, Sanaa, following a four-day battle with army forces loyal to General Ali Mohsen al-Ahmar, the half-brother of former dictator, Ali Abdullah Saleh.
The Ansarullah movement played a major role in the popular uprising that forced Saleh to step down after more than 33 years in power.
Yemen has been facing threats from al-Qaeda-linked militants, as well as a separatist movement in the country's southern region.