World
Russia denies role in GPS failures at Israeli airport called its "fake news"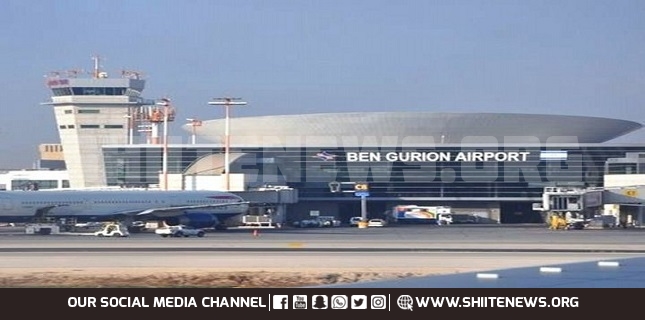 Israeli officials have reportedly pointed a finger of blame at Russia for the recent disruption of GPS signals at Ben Gurion Airport in Tel Aviv, but Russia has called the reports "fake news" that shouldn't be taken seriously.
Since early June, GPS signals at Israel's largest airport have been unreliable for pilots and planes using the location, officials have said.
An Israeli cabinet spokesman said Thursday GPS signals at Ben Gurion Airport have been disrupted for three weeks.
The issue has baffled the regime's officials who have failed to find the source and forced airports to change some landing procedures, a spokesman for the Israel airports authority said.
Air traffic controllers have been instructing planes to use instrument landing systems, "and at no point has there been a safety incident pertaining to the GPS disruption due to navigation accuracy and flight routes," the IAA said in a statement.
The International Federation of Airline Pilots' Associations noted on its website earlier this week it had received "many reports from pilots that they have experienced loss of GPS signal in the vicinity of the Ben Gurion International Airport," Israel's main airport.
While Israeli officials could offer no concrete information as to the source of the problem, an army radio report said Russia was "responsible" for the GPS problems, though there was no indication it was being done intentionally.
Israeli security officials' assessment is that the disruptions are the result of electronic warfare on behalf of the Russian military in defense of its planes at Khmeimim Air Base in northwestern Syria.Speaking with army radio, former Israeli air force commander Amos Yadlin said Israel might be suffering "collateral damage" from a cyber battlefield in the area.
The Russian ambassador to Israeli said on army radio Thursday that the reports are "fake news," and "can't be taken seriously."
An aviation source told Haaretz the interruptions occur only during daytime, but "do not put pilots and passengers at risk."
Pilots use GPS for navigation within the occupied territories' airspace, and for takeoff and landing. The source said pilots have alternative instrument landing and navigation systems that are not reliant on the GPS to work.
Another source said the announcement was meant to notify incoming flights to turn off GPS systems, and use the alternative instruments, as long as the interruptions continue.
Israeli airstrikes inside Syria have been a cause of friction between Tel Aviv and Moscow. In February, Russia called for an end to the "arbitrary" Israeli attacks on Syria.
Last year, Israel's leading newspaper Haaretz said Russia had taken a more forceful stance toward flights by Israeli aircraft near the Syrian border in the north.
The measure, the paper speculated, was a response to the downing of a Russian intelligence-gathering plane on September 17, 2018 at the end of an Israeli airstrike near Latakia in northwest Syria.
Through the move, Moscow is mainly "signaling to Israel that it intends to limit Israel's freedom to maneuver in the Syrian skies," it said.