World
US approves $300mn guided missile deal with Qatar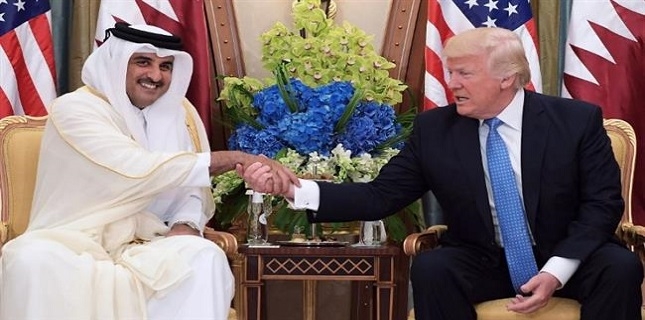 The US State Department has given the green light to a $300 million sale of guided missiles to Qatar as Persian Gulf Arab states are stepping up purchasing state-of-the-art weaponry amid their diplomatic standoff.
The State Department made the announcement in a statement on Monday, saying Qatar was an "important force for political stability in the region."
The package of missiles planned to be sold to Qatar contains about 5,000 Advance Precision Kill Weapon Systems (APKWS), including 5,000 high explosive warheads.
The APKWS guidance kit transforms an unguided 2.75-inch (70 millimeter) rocket into a precision-guided rocket, giving fighters a low-cost surgical strike capability.
The announcement was made ahead of a meeting between Qatari Emir Tamim bin Hamad Al Thani and US President Donald Trump on Tuesday. The Qatari emir held talks with US Defense Secretary Jim Mattis on Monday.
The emir's visit comes after Saudi Crown Prince Mohammed bin Salman conducted a three-week US visit, during which the US government confirmed more than two billion dollars in arms sales to the kingdom.
The Persian Gulf Arab country is a long-standing American military ally and host to the largest US air base in the Middle East. Al-Udeid air base also houses military personnel from the United Kingdom and other allies.
The deal comes amid severe diplomatic tensions in the Persian Gulf region which pit a Saudi-led quartet of states against Doha.
Saudi Arabia, Bahrain, Egypt, and the United Arab Emirates severed ties with Qatar on June 5, officially accusing Doha of supporting terrorism and destabilizing the region — charges which Qatar strongly denies.
The Saudi-led quartet presented Qatar with a list of demands and gave it an ultimatum to comply with them or face consequences.
Doha, however, refused to meet the demands and denounced them as unreasonable.