World
Bahrain unrest: Shia opposition rejects talks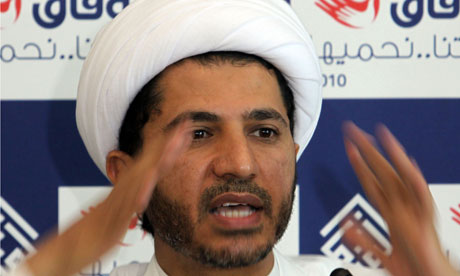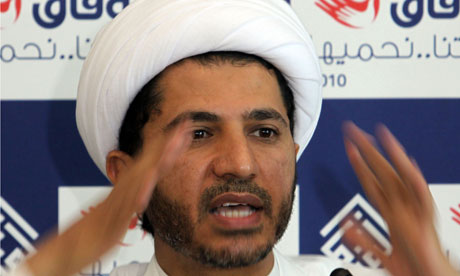 Bahrain's main Shia opposition group has rejected King Hamad's offer of national dialogue to end days of unrest in the Sunni-ruled Gulf state.According to the Shiite News Correspondent,Senior members of the Wefaq bloc (party of Shia's of Bahrain)  said the government must resign first and troops should be withdrawn from the streets of the capital Manama.
Protests demanding greater political rights have been violently suppressed.At least 50 people were wounded on Friday following the funerals for four protesters killed on Thursday.
Armoured vehicles which had been deployed around Pearl Square in central Manama have left the area on the orders of Crown Prince Salman, who is the deputy commander-in-chief of the armed forces.
This had been one of the conditions of Wefaq for them to enter dialogue with the government.
"To consider dialogue, the government must resign and the army should withdraw from the streets," said Abdul Jalil Khalil Ibrahim, a leading Wefaq member.
Wefaq, which holds 18 of the 40 seats in the parliament, has pulled out of parliament in protest.Bahrain is one of several Arab countries to have experienced pro-democracy demonstrations since the fall of long-time Tunisian President Zine El Abidine Ben Ali in January. Egypt's Hosni Mubarak was forced from power on 11 February.
Gunfire
"What we're seeing now is not the language of dialogue but the language of force," AFP news agency quoted Mr Ibrahim as saying.Another Wefaq member, Ibrahim Mattar, said the authorities would have to "accept the concept of constitutional monarchy" before any dialogue began.
"Then we can go for a temporary government of new faces that would not include the current interior or defence ministers," he told Reuters news agency.On Friday, King Hamad Isa al-Khalifa asked his eldest son, Crown Prince Salman, to start a national dialogue to resolve the political crisis.
The prince, who earlier called on protesters to withdraw from the streets, was authorised to talk to all parties, a statement from the ruling house said.Troops and armoured vehicles have been stationed in central Manama since protesters were cleared out of Pearl Square early on Thursday.Friday's violence began when the funeral procession of a protester killed on Thursday turned into another anti-government demonstration.
Mourners were trying to make their way to the Salmaniya Hospital, where injured protesters were being treated, when they came under fire close to Pearl Square.Protesters have tried to make the square, a large traffic roundabout, a focal point of demonstrations.At one point on Friday, army units were seen firing anti-aircraft weapons over the heads of protesters. As night fell in Manama, gunfire could still be heard.
Bahrain, a close American ally and home to the US Navy's Fifth Fleet and is a key pillar for US regional military infrastructure.The Obama administration will be more nervous about events in Bahrain than it was in Egypt, given the kingdom's Shia majority, says the BBC's Washington correspondent Kim Ghattas.The US is nervous of Iran's growing regional influence and sees Sunni-ruled kingdoms like Bahrain and Saudi Arabia as a crucial counterweight.
Bahrain's Shia population has long demanded greater political representation from the ruling dynasty.
Back to top button