World
Incriminating Iran in Chile by Zionists?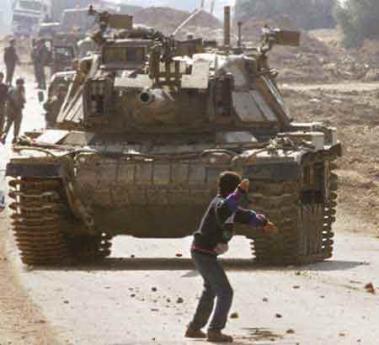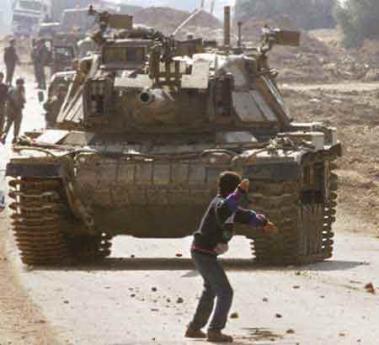 There are many reasons to be concerned over an intense campaign escalating in Chile to frame the Islamic Republic of Iran and the Shia Muslims of Chile for supposed death threats and/or attacks received by members of the Jewish Community of Chile, and maybe even preparing grounds for a future false-flag terrorist attack as the one of Argentina in the 1990s that they can blame on the Islamic Republic.It is  hard to grasp what the current pro-Israeli Chilean authorities and Jewish Community of Chile seek to gain from this (beyond the same old demonization of Iran), since Chile-Iran relations are not really considerable. But there is a very tangible persecution going on that is increasingly targeting the Shia Muslim community, and seems to aim at framing Iran and Chileans who criticize Israel.
Follows a collection of material and background to the situation. With the Argentina AMIA case as a precedent, it is important to be forewarned. Many facts point to some strange scenario of a certain significance developing in Chile.
Background
The framing of Iran and accusations
The first time that Iran was brought into the picture was in a September 6th interview given by the president of the Jewish Community of Chile, Gabriel Zaliasnik, in TVN (National Television of Chile).
Gabriel Zaliasnik: There Is A Surge Of Nazi Inspiration In Chile
In this interview, Zaliasnik sets the following three claims:
1) Iran is directly financing neonazi groups who have threatened his life and attacked members of his Jewish community, Hebrew schools and synagogues, and are possibly planning larger scale terrorist attacks.
2) Iran has masterminded an increase of antisemitism in Chile, motivated by the innate hatred of Iranians/Muslims towards Jewish people.
3) Iran actively calls for the eradication of the Jewish people from the Middle East (strange claim considering Iran is home to the largest Jewish community in the Middle East!).
One week earlier, in an August 29th interview with CNN Chile, Zaliasnik had already set the claim that the attacks were not authored by scattered individuals, but he attributed them to a "very highly organized hierarchy and an outside third party" (consider the police had not yet started an investigation, yet he somehow already knew that he had to blame a bigger structure),
"This Is Not A Problem Of The Jewish Community: Neonazis Hate Everybody"
To my understanding, all these very serious and offensive accusations, rarely, if ever, receive a reply from the Iranian diplomatic mission in Chile. Therefore, there is an unchallenged and unimpeded build-up of negativity against Iran and Islam in the Chilean mentality.
I met the Iranian ambassador to Chile some years ago, His Excellency Kamiz Jalali, and he admitted to me that he had never seen a country so fiercely dominated by Zionism before. I can confirm that he was indeed far from exaggerating. But I am not sure if he is acting on it or reporting back to Iran on the matter.
The people in Chile, as happens in all Latin America, naturally sympathize with the Palestinian cause and condemn the Israeli crimes and American invasions in the Middle East. However in very pro-US regimes, as Chile is, authorities and media engage in very repetitive campaigns of indoctrination to trivialize Israeli brutalities and to gradually adhere to the US Department of State script on Iranian evilness.
The targeting of the Shia community and critics of Israel
Because of these attacks, a police persecution has been unleashed, in which latest episode targeted the Islamic Center of the city of Puerto Montt. To my understanding, this is the biggest Shia community in the country. The homes of the director, Javier Oyarzún, and other members of the Islamic Center were reportedly raided by the police:
Cybercrime Brigade Raids Puerto Montt Islamic Center Over Anti-Jewish Attacks In Talcahuano (September 13th)
This Islamic Center often receives visits from learned Iranian scholars who have studied in Qom.
A similar persecution has taken place against non-Muslim Chileans who are critical of Israel. One of them who had traveled to the south of Chile to report on the activities of the Israeli Defense Force (IDF) in that region. (Due to a military pact between the CIA Chilean dictatorship of Pinochet with Israel, there is a very important presence of IDF soldiers there up to this day.) These are some pictures taken where it is shown how the vast majority of "tourists" registered in hostels of the region happen to come from Israel. His house was raided last month, and his computer confiscated, in relation to the attacks mentioned by Zaliasnik.
Some people in Chile are publicly denouncing this as a concerted plot to damage Iran, and they are in turn accused by media and authorities of being nazi. These are some examples:
1) Patria Nueva Sociedad Questions International Relations
The short note reads:
"'They are seeking to stain relations with Iran' over supposed attacks to Jews. This is the claim set by the president of the movement Patria Nueva Sociedad, Alexis López, after hearing that the Public Ministry would be investigating a possible terrorist attack of nationalsocialist and Islamic groups against the Jewish community. Likewise, the director denied that members from his movement would take part in such attacks and he condemned "any act of violence or intimidation against the Jewish community or any other resident colony in the country".
2) PNS President Denies Relations With Supposed Attack Plan Against Chilean Jewish Community
"The highest member of the nationalsocialist(?) party, "Patria Nueva Sociedad" (PNS), Alexis López, denied any link of his political organization with the investigation being carried out by the Public Ministry, in which it is even stated that a possible terrorist attack against the Jewish community in September was prevented thanks to several raids that took place in Santiago, Puerto Montt and Concepción.
López indicated that out of the people who saw their houses raided by the police, three were members of PNS who left the party six years ago. He added that this is an operation which merely seeks to prevent them from becoming an officially constituted political party during the next months.
A judiciary ruling [by the Constitutional Tribunal] backed the movement's right to existence and remarked that they are not nationalsocialist, but a socialist party of national focus, and who express condemnation over any kind of intimidations or violent acts against the Jewish community, being completely independent from the people who are currently under investigation for this case."
3) Former Director Of Chilean National socialist Movement Denies Attacks And Accuses Political Persecution
Letter by Arnel Epulef:
"On the 5th of October of 2010, Radio Bío-Bío published information in which they reveal a police operative to disband a supposed attack against the Jewish community, planned by people linked to the Muslim world, National socialist sympathizers, and the movement Patria Nueva Sociedad (PNS).
As a former president of Patria Nueva Sociedad( Society), I can reliably assert that this movement has never planned, organized or financed any supposed attacks, given that these practices are out of the pale of the public political path and alien to the ruling legislation established by the principles of the movement. This was thus confirmed by the recent sentence of the Constitutional Tribunal].
On the other hand, these operatives undertaken by the police have not managed to link a single suspect with these supposed attacks against the Jewish community. This is clear given that there is not one person prosecuted by this specific cause, in spite of the huge deployment of resources and personnel during the raids performed in several Chilean cities to people who have no criminal or terrorist background, being victims of an abuse of power without any motive other than their political, ideological and religious adherences. This openly violates the basic liberties consecrated in our Constitution.
It is very interesting that all these acts of vandalism, threats and supposed attacks appear exactly when certain politicians try to pass in the Parliament, with urgent character, the Anti-Discrimination Law (LAD), which as it is stipulated, is meant to act as a "Clamp Law" which censors any freedom of expression that denounces the crimes of despicable and racist ideologies such as, for example, Zionism, therefore "legally" silencing any voice that dares to denounce the atrocities committed in Palestine, under threat of being accused of "antisemite" and other deadly sins related to some sort of intolerance or incitement to hatred.
It is about time that the public prosecutor stops giving up to the pressures of lobbyists and that this witch hunting and search for scapegoats stops causing more damage to innocent citizens. Let's hope that this LAD doesn't turn into a law that prevents us from freely expressing ourselves."
Facts about Chilean Government
It is important to understand the current Chilean government is ran by a coalition between Renovación Nacional (National Renovation) and Unión Demócrata Independiente (Independent Democratic Union). While both parties supported the CIA military dictatorship of Pinochet and consist of upper-class businessmen, there are some distinctions that must be noted.
The first political party (RN), to which the President Sebastián Piñera belongs, is a party of secular ideology and members, including pro-Zionists who are currently ministers, such as the Interior Minister Rodrigo Hinzpeter and the Mining Minister Laurence Golborne (very widely advertised by foreign media through the 33 trapped miners tragedy). Piñera himself married his offspring to the offspring of a Zionist businessman, Hernán Levy.
On the other hand, UDI is a party more tightly linked to the Catholic church and more Catholic-geared upper-class members, such as Joaquín Lavín, the Minister of Education. These Catholics must be credited for the fact that religion still has not completely faded away in Chile, and have more social conviction than those of RN. Just one week ago, the Minister Joaquín Lavín visited the (Shia) Islamic Center of Santiago, directed by Fuad Musa Poblete, to meet with its community and express his support to one girl who had been denied access to her school:
El Gobierno chileno apoya a la niña rechazada en el colegio por usar el velo islámico (The Chilean government supports girl rejected from school for using Islamic veil)
In this opportunity, Lavín offered some words that could have only come from an UDI government official, and never from a RN one:
"In our schools there can be no religious discrimination: we are bound to respect the different cultures in Chile", said Lavín. "This is something that has to do with a very deep religious conviction.
Back to top button