World
Month of Muharram to kick off on Dec. 7 in Azerbaijan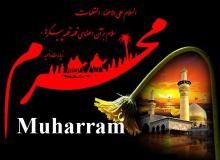 The month of Muharram will kick off from Dec. 7 in Azerbaijan.Ashura Day falls on Dec. 16, the Caucasus Muslims Office told Trend today.This year, as always, Ashura Day will be held by observing public order in mosques. A prayer will be read out for the souls of martyrs who died during a pilgrimage to the holy city of Karbala.
The month of Muharram is the first month of Islam on the Hijra calendar. On this day, Yazid ibn Muawiya's (L.A) troops brutally killed Imam Hussein and his followers (pbut).
On Ashura Day, a voluntary blood donation campaign is held throughout Azerbaijan.
Back to top button