World
French Shias to Mourn Martyrdom of Imam Hussein (AS)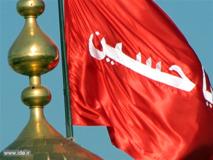 Shia Muslims residing in Paris will hold mourning ceremonies during the month of Muharram at Beyt-ol-Zahra (AS) Association.According to the Shiite News, a ceremony will begin from Thursday, December 9, after the evening  prayers with recitation of Komeyl supplication.
The ceremony which will include Ashura Ziyarat, speeches by Shia scholars and performance of elegies on the occasion is to continue until December 15.
Another program will be held on December 16 at 11 am. local time at the association to mark the anniversary of Imam Hussein's (AS) martyrdom.
The association has invited all Shia Muslims, particularly Iranians residing in France to participate at the programs.