World
Bahrain under fire over torture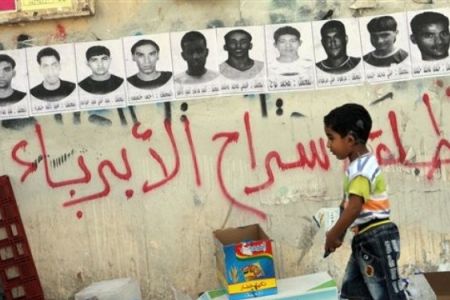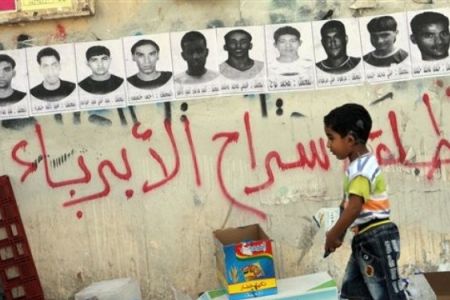 British rights activists have criticized Bahrain for arresting opposition leaders, accusing the kingdom of violating human rights and oppressing the opposition.
Bahrain's Sunni government arrested more than 20 Shia opposition leaders in August, accusing them of plotting a coup and inciting "violence, rioting and terrorism."
Saeed al-Shehabi, of the London-based opposition Bahrain Freedom Movement, said on Tuesday that some of those in custody have  complained of being beaten, tied up and threatened with sexual assault.
"The extent of the torture this time has surpassed any level we have seen before," he told a news conference, Reuters reported.
Eric Lubbock, vice-chairman of a British parliamentary human rights group, called for an immediate investigation into the opposition's claims by the UN rapporteur on torture.
An independent physician who would be allowed access to the detainees should be nominated to report on their allegations of torture, Lubbock urged. "If they are found to have substance, there should be a further inquiry by an independent lawyer."
Among the arrested were Abduljalil al-Singace and Abdulghani al-Kanjar who were seized at Bahrain's International Airport upon their arrival from London in mid-August and are now charged with terrorism-related offensives.
But British activists believe the real reason for their detentions was their participation at a seminar on Bahrain in the House of Lords in August, where testimony of abuses in the kingdom was heard.
Lubbock voiced concern about the treatment of Singace, who is a senior member of Bahrain's al-Haq opposition group.
"When he got off the plane he was blindfolded and handcuffed and kept in that state for 12 days," he said. "He was extensively beaten and deprived of access to a shower and a lavatory. His treatment was just inhuman."
Lubbock slammed London's silence on the human rights record of its long-standing ally, warning that a lack of western pressure could result in growing instability in the kingdom.