World
Bahrain Shia Party Threatens Election Boycott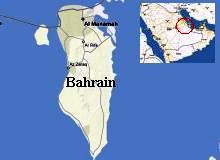 Quraeah, Bahrain – A Shiite Muslim opposition party Wednesday threatened to boycott Bahrain's parliamentary elections, due in October, unless democratic reforms are introduced.
The Islamic Action Society (Amal) said it wanted to see constitutional reforms aimed at making parliament more independent.
"We not only believe that the current parliament does not create the grounds for participation in shaping the country's future, Â but in fact see it as a hindrance to building a democratic state and one that empowers corruption," Sheikh Mohammed Ali al Mahfood, the secretary general of Amal, told reporters.
The other three opposition groupings, which comprise Shiite Islamists, pan-Arabs, and communists, have confirmed that they will be contesting the elections, which are set for October 23.