World
Boko Haram Claims Responsibility for Christmas Attacks in Nigeria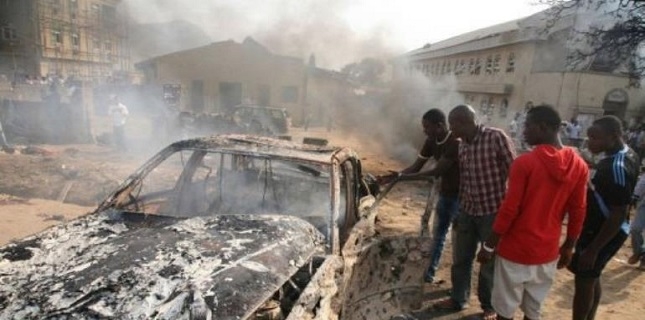 Abubakar Shekau, one of Boko Haram's leading figures, published footage in which he claimed that the terrorist group carried out several attacks in Nigeria's Northeastern regions during the Christmas season.
"We carried out the attacks in Maiduguri, in Gamboru, in Damboa. We carried out all these attacks," Shekay said in the video released on Tuesday, according to the Guardian.
"We are in good health and nothing has happened to us," Shekau stressed, adding that "Nigerian troops, police and those creating mischief against us can't do anything against us, and you will gain nothing."
The situation in Nigeria remains unstable due to the activities of the militant group Boko Haram, which has caused mayhem in the African country through dozens of bombings, armed attacks and abductions.
Boko Haram has been blamed for more than 20,000 deaths during its eight-year insurgency, which has spilled over into neighbouring countries and created a vast humanitarian crisis with millions displaced and hungry.
Thousands have been killed and hundreds of thousands have been displaced as a result of eight years of Boko Haram militancy, which has also affected Nigeria's neighbors, including Niger, Cameroon, and Chad.
President Muhammadu Buhari's administration has claimed the group has technically been defeated as a result of a massive operation that began in early 2015, but the latest attacks shows the group's continued ability to stage hit-and-run raids.
However, civilians and security forces in Northern Nigeria are still targeted in sporadic attacks, while the government warned that the group can still attack civilians at soft targets such as mosques, markets, and camps for displaced people.