World
Sinai bombings kill, injure 26 Egyptian soldiers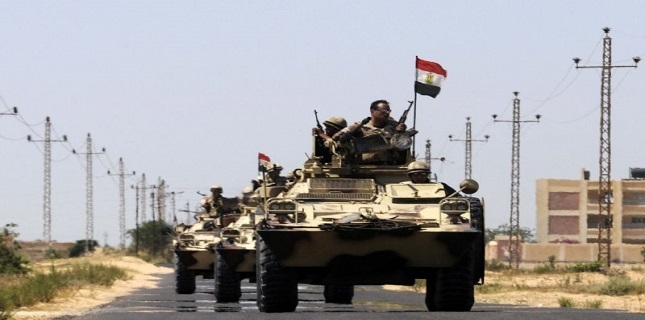 Over two dozen Egyptian soldiers have been killed or wounded in attacks on two security checkpoints in the militancy-riddled Sinai Peninsula.
According to Egyptian security sources, attackers set off their explosive-laden vehicles while driving through the two checkpoints close to each other in the border city of Rafah in northern Sinai on Friday, Reuters reported.
The Egyptian military, meanwhile, said 26 soldiers, including a colonel, were killed or wounded in the two attacks, without giving a breakdown of the figure.
New agencies, however, put the number of fatalities at 10, citing security sources.
One attack, the Associated Press said, had been followed by heavy gunfire from dozens of masked militants on foot.
The Egyptian army said its forces killed at least 40 militants and destroyed six of their vehicles in an operation following the attacks.
No group has claimed responsibility for the attacks in Sinai, which is a stronghold of Daesh-affiliated militants.
Militant attacks have killed hundreds of soldiers and police in the vast desert district since 2013.Most recently, a security source said Daesh had staged a bomb attack in Sinai, killing three policemen.
Daesh's Egypt offshoot, known as Velayat Sinai, has also taken on Egypt's Coptic Christian community. About 100 Copts have been killed in its attacks in mainland Egypt since December.
The Egyptian parliament on Tuesday approved President Abdel Fattah el-Sisi's decision to extend by three months a state of emergency across the country amid counterterrorism operations in Sinai.