World
US State Department confirms $750 million military sale to Saudi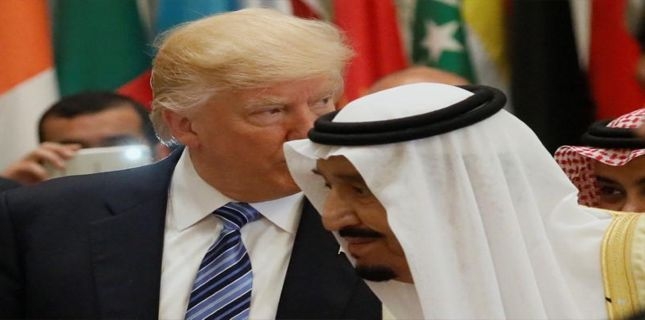 The US State Department confirms a $750 million military sale to Saudi Arabia as part of a huge deal sealed by President Donald Trump, says the Pentagon.
The Pentagon said on its website on Monday that the sale would include a "blanket order training program" for the Royal Saudi Air Force and other Saudi forces inside and outside the kingdom, Reuters reported.
The Defense Security Cooperation Agency, which implements foreign arms sales, notified US Congress of the sale on Friday, giving lawmakers 30 days to reconsider the sale, an unconventional measure.
Saudi Arabia has agreed to buy $110 billion of US weapons, with options to buy up to $350 billion over 10 years.
The first stop on Trump's first overseas trip was Riyadh, where he announced the arms deal on May 20.
Reportedly brokered by the Republican president's son-in-law Jared Kushner, the package includes American missiles, bombs, armored personnel carriers, warships and munitions.
The US has been the main supplier of arms to the monarchy.