World
UAE expands military presence in Africa, Mideast: Report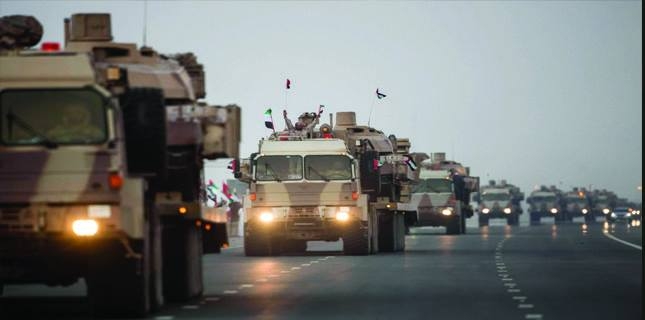 According to the Associated Press, the UAE has new overseas bases on the African continent after deploying expeditionary forces to Yemen and Afghanistan.
The UAE is taking part in a Saudi war on Yemen to restore a former government to power, which has killed about 12,000 people so far.
Yemeni sources have revealed that the United Arab Emirates is trying to establish control over the strategic island of Socotra in the Arabian Sea, which Yemen's resigned president Abd Rabbuh Mansur Hadi had rented out to the Persian Gulf kingdom for nearly a century.
According to IHS Jane's Defense Weekly, the UAE is building an airstrip on Perim or Mayun Island, a volcanic island in Yemen that sits in a waterway between Eritrea and Djibouti in the strategic Bab al-Mandab Strait.
The UAE has also been building up a military presence in the Eritrean port of Assab, the US-based private intelligence firm Stratfor has said.
Satellite images show new construction at a once-deserted airfield, which Stratfor links to the UAE. It also reported development at the port and the deployment of tanks and aircraft, including warplanes, helicopters and drones.
"The scale of the undertaking suggests that the UAE military is in Eritrea for more than just a short-term logistical mission supporting operations across the Red Sea," Stratfor said in December.
South of Eritrea, the UAE agreed with the authorities of Somalia's breakaway northern territory of Somaliland in February to open a naval base in the port town of Berbera.
Previously, the UAE international ports operator DP World reached an agreement to manage Somaliland's largest port nearby.
Moreover, the UAE is suspected of launching air raids in Libya and operating out of a small air base in the North African country's east, near the Egyptian border.