World
UN rights chief urges end to rights violations against Rohingya Muslims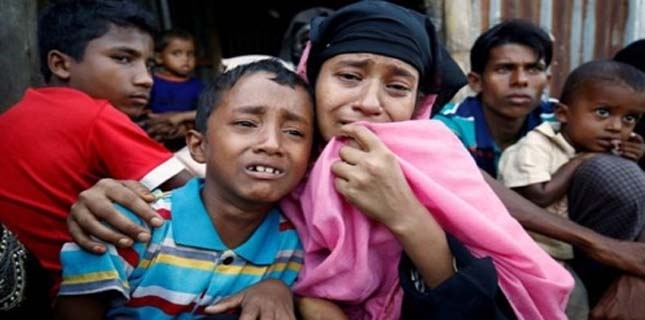 A report by the UN human rights office says Myanmar's months-long crackdown on its Rohingya Muslims has likely killed hundreds of people, in a campaign that could amount to crimes against humanity and "ethnic cleansing."
In a statement on Friday, Zeid bin Ra'ad al-Hussein said security forces have committed mass killings and gang rapes of Muslims and burned their villages since the October campaign.
Investigators said they have chronicled new accounts of crimes including beatings, disappearances, gang rapes and brutal killings of children as young as 8 months old by Myanmar security forces.
"The government of Myanmar must immediately halt these grave human rights violations against its own people, instead of continuing to deny they have occurred," Hussein said.
The UN official commissioned the report after Myanmar denied the world body access to the Rakhine state. The report cites evidence from more than 200 of the Muslims, who have fled the violence to Bangladesh.
According to the UN report, witnesses had testified to "the killing of babies, toddlers, children, women and elderly; opening fire at people fleeing; burning of entire villages; massive detention; massive and systematic rape and sexual violence; deliberate destruction of food and sources of food."