World
Massachusetts state joins legal effort against Trump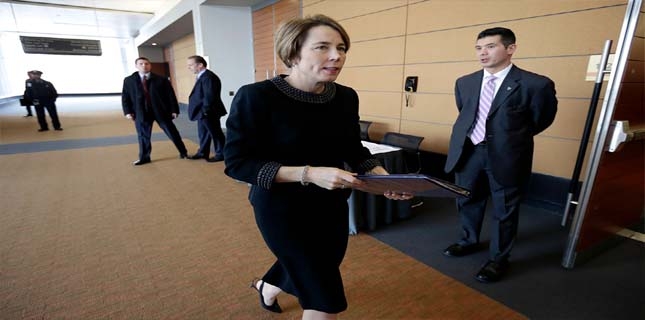 The US state of Massachusetts is taking part in a legal battle against President Donald Trump's Muslim ban.
Attorney General Maura Healey said Tuesday that the state was both joining a federal lawsuit filed Friday and filing its own lawsuit against the ban.
Trump issued an executive order late Friday to impose a 90-day entry ban on citizens from Iran, Iraq, Syria, Yemen, Sudan, Libya and Somalia, block refugees from Syria indefinitely, and suspend all refugee admissions for 120 days.
"During his campaign, President Trump called for a 'complete shutdown on Muslims entering the US.' On Friday he acted to make good on that promise," Healey told reporters at her office in Massachusetts' capital, Boston. "Over the past three days my office has closely reviewed the language of the order and its many impacts … the executive order is harmful, discriminatory and unconstitutional. It discriminates on the basis of religion and national origin."
A judge in Boston previously barred the order from being enforced for seven days.
The Old Bay State's measure follows a similar one by the state of Washington, announced on Monday.
Trump's executive order has triggered massive protests across the country and overseas.
His administration argues that the move is necessary "to protect the American people from terrorist attacks by foreign nationals admitted to the United States."
His critics maintain, however, that the order violates the First Amendment of the US constitution.