World
US House to vote on UN resolution against Israel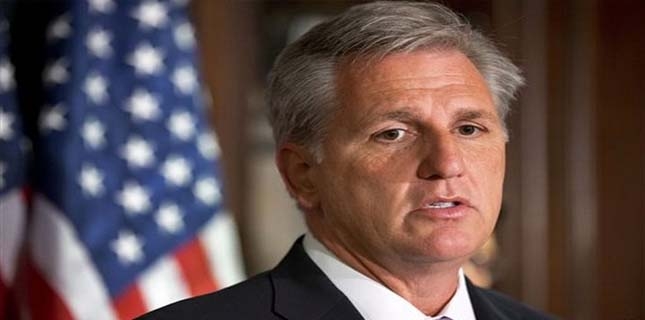 House Majority Leader Kevin McCarthy and House Foreign Affairs Committee Chairman Ed Royce made the announcement late Monday, saying that the Republican measure is designed to return some of Washington's lost credibility.
The administration of President Barack Obama came under bipartisan fire in late December, when it abstained from voting on the historic Security Council resolution which stated that as an occupying power Israel is not allowed under international law to build any settlements on the Palestinian lands.
"This administration has lost all credibility when it comes to Israel," McCarthy and Royce said in a joint statement. "The administration's stunt at the UN hurt our ally Israel and made peace in the region even more difficult to achieve."
"This Thursday, the House will not abstain from its responsibility and will vote on a bipartisan resolution reaffirming our longstanding policy in the region and support of Israel," they added.
Following the Security Council's 14-0 vote in favor of the measure, Israeli Prime Minister Benjamin Netanyahu attacked Washington and other key Israel allies for not using their veto power.
He also accused Obama and Secretary of State John Kerry of personally orchestrating the resolution.
The Israeli envoy to the US, Ron Dermer, pushed the envelope even further, saying on Monday that Tel Aviv was in possession of "ironclad" evidence that showed Obama planned the "gang-up."
The Security Council Resolution 2334 demanded an immediate end to Israel's "illegal" settlement activities in occupied Palestinian territories, including East Jerusalem al-Quds.
The row continued when Kerry defended Washington's decision on the measure, saying that the settlements would "destroy hopes for peace on both sides."
Kerry remarks prompted more attacks from Republican and Democratic lawmakers like Senators Chuck Schumer and John McCain.
President-elect Donald Trump also blasted Obama for the vote, saying, "we cannot continue to let Israel be treated with such total disdain and disrespect."