World
Turkey appoints ambassador to Israel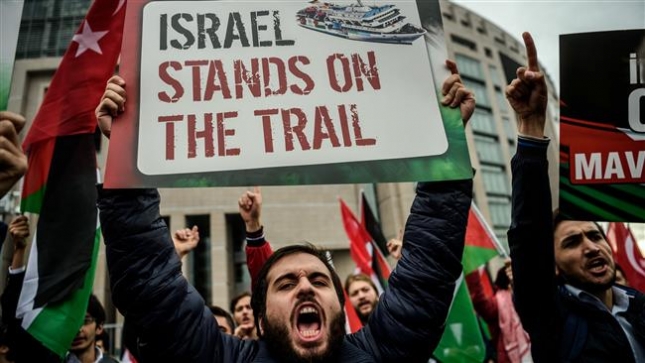 Turkish President Recep Tayyip Erdogan has announced the appointment of an ambassador to Israel, several months after Ankara normalized relations with the Tel Aviv regime.
Erdogan said on Wednesday that Kemal Okem, a foreign policy adviser to Prime Minister Binali Yildirim, had been named Ankara's envoy to Israel.
On Tuesday, Israel appointed Eitan Na'eh, currently the head of the Israeli mission in London, as ambassador to Ankara, a first such appointment since diplomatic relations were downgraded in 2011.
In May 2010, a Turkish aid convoy bound for Gaza was raided by Israeli commandos in international waters in the Mediterranean Sea. Nine Turkish activists were killed by the Israeli forces. A tenth, severely wounded in the raid, died later.
The ship was carrying humanitarian aid to the people in the Israeli-besieged Gaza Strip.
Turkey initially reacted angrily and demanded a formal apology, which was not forthcoming. Tensions continued and in September 2011, Turkey recalled its ambassador from Tel Aviv and expelled the Israeli ambassador.
Some six years later, however, reports emerged that Turkey and Israel were engaged in not-so-public negotiations over the normalization of their ties. In June, the two sides announced an agreement, ending the freeze in their public ties and moving to restore diplomatic channels.
Thousands protested in Istanbul last month to condemn the normalization of relations, saying Ankara should have continued to denounce Israel's deadly siege on Gaza.
After the normalization agreement with Israel, Erdogan criticized the organizers of the Turkish flotilla that had been raided in 2010, saying they had not coordinated the trip with Turkish authorities.
Many Muslim nations condemn the Israeli regime's occupation of Palestine and other Arab territories and have no diplomatic relations with Tel Aviv.