World
Malaysian authorities arrest 50 Shia Muslims on Ashura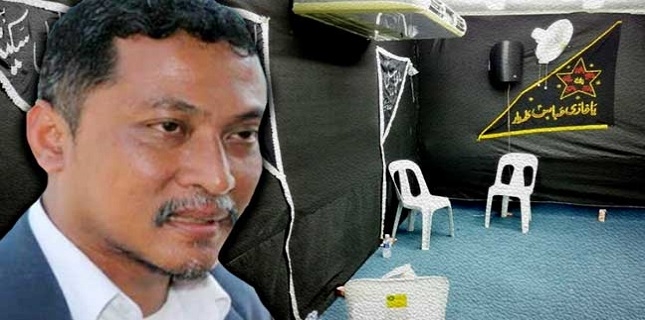 Selangor (Malaysian state) religious authorities arrested 50 Shia Muslim while mourning martyrdom anniversary of Imam Hussain (A) on Ashura day last week.
They were at an event to mark the Ashura – a day observed worldwide by Shia Muslims with prayers and recitations to mourn the martyrdom of Prophet Muhammad's grandson, Hussain (PBUT).
Mohd Kamilzuhairi Abd Aziz, a prominent member of the local Shia community, said that the group was arrested at Batu Caves, and brought to the Selangor Islamic Department (JAIS) office in Kuang at 11pm last night. He said that most of the detainees were Pakistani nationality.
He said 15 of them were women and children. He expects the 35 others to be brought to the Shariah court.
It is not clear under what offence they could be charged, but Islamic authorities have in the past taken action against Shia Muslims in the country based on a pro-Wahhabi fatwa (religious decree) declaring the second largest Muslim domination as deviant.
However, Jais had issued a statement in 2010 exempting foreign nationals from the ruling.
Kamilzuhairi questioned Jais' action, saying the group had merely participated in a mourning ceremony for Imam Hussain (A).
Ashura is observed on Muharam 10 of the Islamic calendar.
"It is strange that foreigners are denied the right to subscribe to their sect," he said, adding that the authorities had also made several seizures.
Two days ago, officers from the Malacca Islamic Department arrested two locals, aged 32 and 54, for allegedly displaying a banner with the word "Hussain", in conjunction with Ashura.