World
Taliban attacks kill nearly a dozen Afghan police officers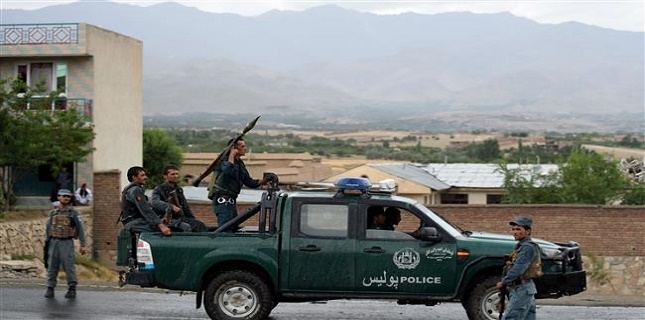 Nearly a dozen Afghan police officers have been killed and several others injured in a series of attacks by the Taliban militants in the country's troubled north and east, local security officials say.
In the first incident, at least two police officers were killed and nine others were wounded in a militant attack on a district police headquarters in the eastern province of Nuristan during the early hours of Sunday, said General Akramudin Sareh, the provincial police chief. The general said about a dozen militants were also killed in the battle in Waygul district as "Afghan security forces repelled a huge attack."
The provincial police chief also confirmed that sporadic gun battles are ongoing across Nuristan, which is a remote, mountainous and largely impassable region bordering Pakistan.
Separately, nine policemen lost their lives when Taliban militants launched a series of attacks on checkpoints in the northern province of Baghlan on Saturday night.
General Noor Habib Gulbahari, the Baghlan police chief, confirmed that the militants attacked three police checkpoints in Baghlan-e-Markazi district. Gulbahari said five militants were killed and three wounded in the ensuing gun battles.
Zabihullah Mujahid, the Taliban spokesman, has claimed responsibility for the deadly raids against the Afghan security forces.
Taliban militants frequently attack police checkpoints to seize vehicles, weapons and ammunition. The militants have stepped up assaults in various regions of Afghanistan in recent months.