World
United States Warns Its Citizens about Traveling to Saudi Arabia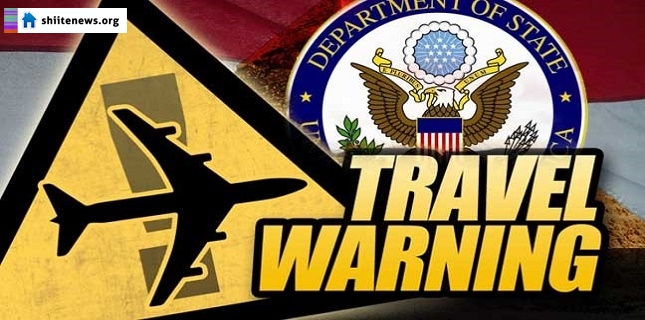 The United States has issued travel warning for those American citizens who plan to go to Saudi Arabia ahead of President Barack Obama's visit to the Kingdom.
The US Department of State's warning came in a statement on Monday just less than two weeks before Obama's scheduled visit to Saudi Arabia.
Obama is scheduled to travel to Riyadh to attend a Persian Gulf Cooperation Council summit that will take place on April 21.
"The Department of State urges US citizens to carefully consider the risks of traveling to Saudi Arabia," the statement said, adding because "there continue to be reports of threats against US citizens and other Westerners, as well as locations frequented by them."
"Possible targets include housing compounds, hotels, restaurants, shopping areas, international schools and other facilities where Westerners congregate," it noted.
The State Department also warned against traveling to areas near Saudi-Yemeni borders over possible terrorist attacks and insecurity as Saudi Arabia has been attacking Yemen since late March 2015 in a bid to return Yemen's former president Abd Rabbuh Mansur Hadi to power and undermine the Houthi Ansarullah movement.
"Visitors who choose to travel to these areas despite US government concerns should be aware that" there may be some operations by "terrorist and criminal elements", the department stated.
The warning also bans "US government personnel and their families" from going within 50 miles of the Yemen border and urges Americans to stick to hotels and housing compounds.
The new statement, which came after an earlier one was issued in September last year, warns that both al-Qaeda and the Daesh (ISIS) are planning attacks in the Kingdom.