World
38 Terrorist arrested in Turkey who were planning to join Daesh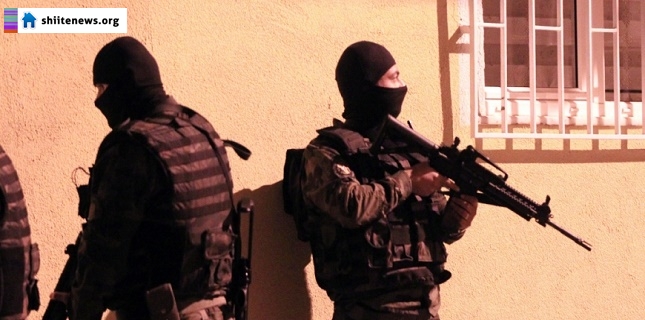 Anti-terrorist police in Turkey have arrested 38 foreigners who were reportedly planning to join the ranks of the Daesh terrorist group in Syria, reports say.
The suspects that included 15 children and 10 women were detained during an offensive in the southern province of Adana, the Anatolia news agency reported on Monday, but did not specify when the arrests were made.
The detainees are said to be nationals from Iraq, Indonesia and several central Asian and Middle Eastern countries.
Police also arrested two Turkish citizens on charges of helping the group.
The arrests come ahead of the G20 summit slated to be held in the Turkish Mediterranean resort of Antalya and following a string of fatal attacks in Turkey, which were blamed on the Takfiri group.
World leaders, including US President Barack Obama, Vladimir Putin of Russia and China's Xi Jinping, are among the top guests of the gathering scheduled for November 15-16.
A twin blasts killed more than 100 people in Ankara on October 10. The bombings targeted the activists who had gathered for a peace rally organized by leftist and pro-Kurdish opposition groups.
Ankara also blamed a July 20 bombing in the border town of Suruc on the Takfiri terror group. At least 30 people were killed and nearly 100 others wounded in that explosion.
In recent weeks, police have rounded up dozens of Daesh suspects, including 20 held in Antalya on November 6 while another seven foreigners in Adana and 12 in Karkamis on the Syrian border, on similar charges the following days.
This is while Turkey has repeatedly been accused of being one of the main supporters of the militant groups operating in Syria, with reports saying that Ankara actively trains and arms the Takfiri militants there and facilitates their safe passage into the Arab country.
Turkish opposition daily Cumhuriyet integrated videos in a June report, implicating Turkish Intelligence Service (MIT) in ensuring safe passage into Syria for Daesh terrorists.