World
US implementing divide-and-conquer strategy in East Asia: American geopolitical analyst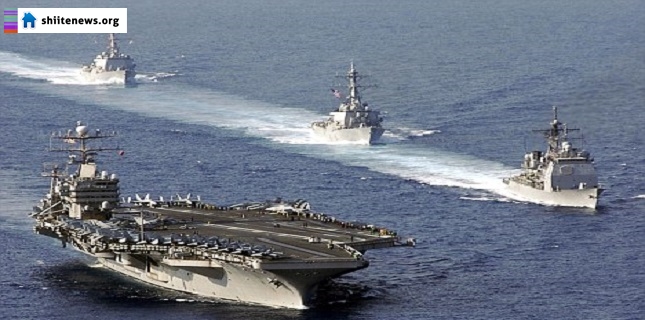 The United States is implementing a divide-and-conquer strategy in East Asia, according to an American geopolitical analyst in New York City.
"The United States continues to maintain a divide-and-conquer strategy on the Korean Peninsula, and more broadly in East Asia," said Eric Draitser, the founder of Stopimperialism.com.
"I think as China's importance and influence and military capacity grows, the United States is going to become more hard pressed to block any Chinese effort towards diplomatic engagement between the two countries, towards mediation between the two countries, and that I think most importantly towards the Chinese military influence throughout the region," he told Press TV on Wednesday.
"This is what the United States fears more than anything, and I think the Korean Peninsula in many ways is sort of a microcosm of that," he noted.
According to a recently published research by the Center for Strategic and International Studies, a Washington-based think tank, US-South Korean military exercises have a "null effect" on diplomatic relations between Washington and Pyongyang.
North Korea often complains about the provocative nature of the annual US-South Korean war games in the region, and sometimes also threatens to retaliate against the two countries.
"The new study from the Center for Strategic and International Studies regarding North Korea and its reaction to US military drills is utter laughable, and actually is completely insulting," Draitser said.
"It essentially insults the intelligence of anybody reading the study or reading any article written about the study, because it essentially argues that the drills that the United States holds annually – and actually more than once in a year – with South Korea and other regional partners off of the shores of the Korean Peninsula, they have a zero effect on the US-DPRK relationship," he added.
"Now in one sense that is true, because in fact the United States has no relationship with the Democratic People's Republic of Korea, that is to say that North Korea — as it is called — has a negative view of the United States at all times, and views it as a belligerent actor, and views it as an enemy state," the analyst stated.
"But in fact they do have an effect… the effect is to kill any possibility for future beneficial relationship, for any diplomatic development. How can be the North Korean government be expected to sit down at a table — let alone even entertain discussion — with the United States or with South Korea when it is literally viewing the US military off of its shores, off of its territorial waters, essentially engaged in military exercises, simulating an invasion of their country, a bombing of their country, or otherwise the destruction of the social and political order?" he asked.
"Of course, no government would be expected to have a relationship with such a belligerent actor. And I don't think that any reasonable person can expect North Korea to do so," he observed.