World
British Muslim tells ISIS supporters to 'pack your bags and get out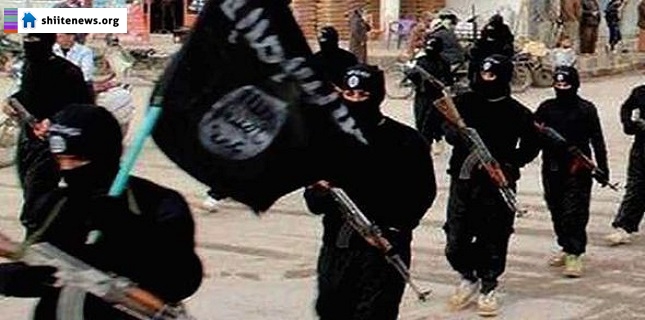 In a heartfelt video Haseeb Ahmed called the actions of Islamic extremists "horrific" and said anybody who supports their sick ideology should "pack your bags and get out".
The 28-year-old also urged moderate Muslims across Britain to make sure mainstream voices were heard by condemning ISIS loud and clear.
He decided to record the rousing message following the horrific beach massacre in Tunisia, in which 30 Britons lost their lives.
In the video, recorded in a car, the former Bristol University student said: "For those people who do support these attacks and do support these terrorists who are killing innocent people, you guys should all go pack your bags, go to Syria and never be allowed to set foot in this country again.
"This is a good country, it gives a lot of people opportunity if you're not here to benefit the country then pack your bags and get out."
In the video – titled 'A message to ISIS – From a British Muslim' – he also urges people not to be "fooled by propaganda" which means that people "sometimes scapegoat the whole religion".
He said: "I've seen a lot of comments online about how muslims together haven't actually spoken out much about the atrocities last week.
"I urge everyone to condemn these acts. I'm a very proud British Muslim and hopefully everyone should unite and be together and stand against these terrorists who aren't muslims."
The youngster, from Banbury in Oxfordshire, then added: "They say that they're muslims and they recite all these versus taken out of context.
"I'm a British Muslim and I condemn these actions, all terrorist actions.
"It says in the Koran killing one person is like killing the whole of humanity.
"The majority of muslims are peaceful people, like myself. You have good and bad in every religion, in every community.
"This is a time when people should unite, whether you're Muslim or non-Muslim, you should always condemn these kind of actions."
He was speaking in response to the evil ideology behind the Sousse beach attack, which killed 38 people including 30 Britons.
Crazed gunman Seifeddine Rezgui got high on cocaine before opening fire on innocent civilians as they lay on the beaches surrounding their hotels.
The video from Mr Ahmed has been met with thousands of messages of solidarity.
David Beck said: "Your speech was one of the best things I have heard in a long time , well done young man."
Lucy O'Donoghue added: "Do this, reclaim your religion, stop the spread of poison among impressionable Muslim youths, well done!!"
Mr Ahmed posted the video along with the comment: "Regardless of race, colour, or religion, we should all stand up together against terrorism."
He now wants to spread the message of peace further by using the Twitter hashtag #LetsUnite which has already reached more than 22,000 people online.
The Foreign Office has advised against "all but essential travel" to Tunisia following the terror attack there last month.
Foreign Secretary Philip Hammond said a further terrorist attack was "highly likely".