World
Germany undersells four modern warships to Israel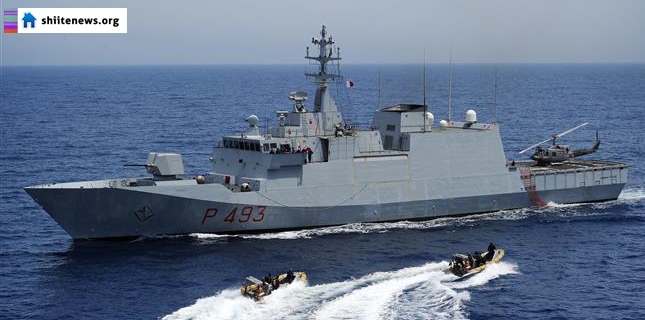 The German government has once again funded Israel's military by subsidizing the sale of four modern Corvette warships to the Tel Aviv regime.
Israel's ministry of military affairs announced Monday that it had reached a deal with a major shipbuilding company in Germany to buy four warships worth 430 million euros (USD 480 million), of which around 115 million euros will be paid by the German federal government.
Berlin, which calls its donations and aid to Israel as part of the so-called atonement for the Nazi Holocaust, has often funded Israel's military adventures in the past by providing the regime with modern, expensive military equipment, including the submarines.
This comes despite numerous criticisms about the Israeli regime's crimes against the Palestinians specially with regard to Tel Aviv's last war on the besieged Gaza Strip last summer. More than 2000 Palestinians, most of them civilians, were killed during the war.
The four new warships, which could seriously improve the Israeli navy's firepower, will be built by Thyssen Krupp and are planned to be delivered within the next five years.
Dan Harel, an Israeli military official, claimed that the new warships will boost Israel's capabilities in policing the captured off-shore gas rigs while he called the deal with the German company a major economic breakthrough. Under the deal, Thyssen Krupp would also be committed to by 700 million shekels ($181 million) worth of Israeli goods.
Israel illegally controls huge gas fields in an area of 23,000 square kilometers in the Mediterranean and claims that it needs modern military equipment to guard the rigs against any possible missile attack by resistant groups like Lebanon's Hezbollah and Hamas in the Gaza Strip.
Successive German governments have provided Israel with various weapons, but the current government of Chancellor Angela Merkel has seemingly intensified the controversial support with its main pretext for the recent deal being the 50th anniversary of establishing relations with Israel.