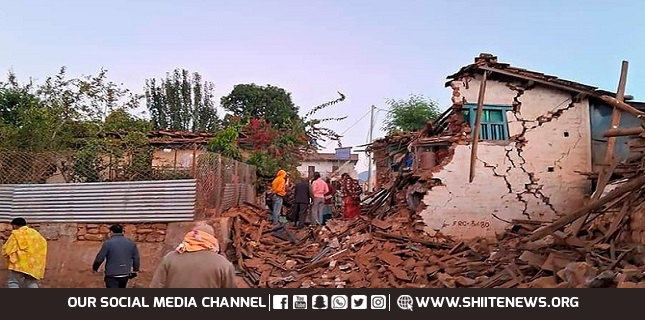 At least 128 have been killed and dozens injured in northwestern Nepal, in the country's deadliest earthquake since 2015, as houses in the area collapsed and buildings as far as New Delhi in neighboring India shook.
The quake occurred at 11:47 p.m. (1802 GMT) on Friday with a magnitude of 6.4, Nepal's National Seismological Centre said.
Officials fear the death toll in Friday's quake could rise as they have not been able to establish contact in the hilly area.
"The number of injured could be in the hundreds and the deaths could go up as well," Jajarkot district official Harish Chandra Sharma told Reuters.
"Many houses have collapsed, and many others have developed cracks. Thousands of residents spent the entire night in cold, open grounds because they were too scared to go into the cracked houses as aftershocks struck," Sharma said.
Prime Minister Pushpa Kamal Dahal flew to the area early on Saturday with a 16-member army medical team to oversee search, rescue and relief, his office said.
As day broke, rescue helicopters flew into the region to help out and security forces on the ground were digging out the injured and dead from the rubble, Nepal police spokesman Kuber Kadayat said.
In the Jajarkot district, where the quake's epicenter was, 92 people were confirmed dead and 55 others injured, Kadayat said.
"Houses have collapsed. People rushed out of their homes. I am out in the crowd of terrified residents. We are trying to find details of damage," police official Santosh Rokka said.
The district has a population of 190,000 with villages scattered in remote hills.