World
Dr Chris: Islam Prophet, a notable model for human kind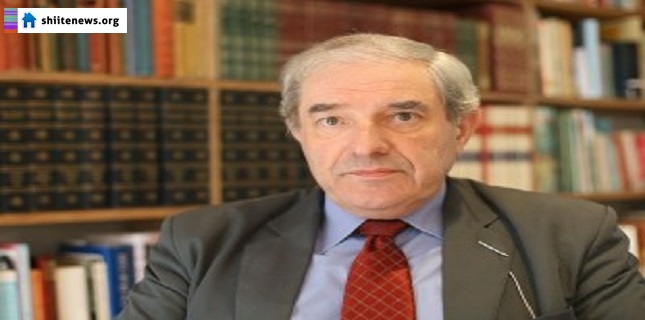 Dr Chris Hewer comes from a background in Christian theology, education, Islamic studies and inter-faith studies and has worked in the field of Muslims in Britain and Christian-Muslim relations since 1986, first at the Centre for the Study of Islam and Christian-Muslim Relations at Selly Oak in Birmingham and from 1999 to 2005, as the Adviser on Inter-Faith Relations to the Bishop of Birmingham. From 2006-2010, he was the St Ethelburga Fellow in Christian-Muslim Relations inLondon, with a brief to deliver adult popular education courses, study days and talks around Greater London.
Hewer in interview with Taqrib News Agency touched upon his intention and motivation for teaching the principles and precepts of divine religion of Islam to Christians.
"For roughly 30 years I have been an theological instructor in an English school," he said stressing he did some research and studies over the religion. "At that Time I needed to know more about Islam, that's a reason why I have spent these last thirty years over studying on different aspects of Islam.
In his line, people from different divine religions should know more about various takes and thoughts. "Given that it is of prime importance for a Christian to know more about Islam," said Hewer and went on to enlarge on his term and stress the reason for that lies in the standing commonalities between the two religions.
In his term, "it is incumbent upon all Christians and human beings to get to know more about Islam."
Hewer went on to place accentuation on this very point that religious leaders and thinkers should try to train people the hows of abiding by code of ethics and moralities. In his term, religious thinkers and leaders are shouldered by this duty to guide and help people so as to better understand different religious traditions and rituals.
Elsewhere in his remarks, he stressed the telling role of Islam Prophet (PBUH) and his lifestyle in providing a model for human kind and underscored part of his activities dedicated to teaching the truth about Mohammad Prophet (PBUH), his life styles and characteristics.
In his term, the features and lifestyle of Islam Prophet (PBUH) can bring salvation not only for Muslims but also for all human beings.
Chris Hewer always stresses the importance of knowing about the true Islam. He sternly warns of ignorance among people. In this line of argument, he earlier underscored, "Ignorance is the most important factor in spreading Islamophobia in the West. We can think first of ignorance of what it means to live a whole way of life based on a religious understanding, a sense of living in the presence of God and of being accountable on the Day of Judgement. Many in the West are ignorant about religion in general and not just Islam."