World
UN calls on Israel to end its blockade on the Gaza Strip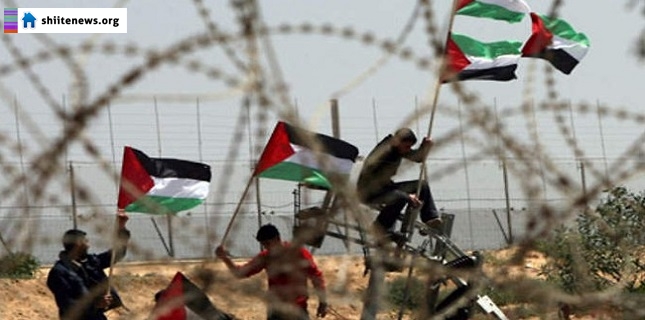 The United Nations special coordinator for the Middle East peace process has renewed calls on Israel to end its blockade on the Gaza Strip, which was hit by the Tel Aviv regime's devastating military aggression last summer.
"We in the United Nations, along with our partners in the international community, have a responsibility to ensure that Gaza is not just being reconstructed… but that the blockade which stops access to construction materials, to movement of people, goods… is lifted," Nickolay Mladenov told reporters in Gaza City on Thursday.
Tel Aviv imposed an all-out land, aerial, and naval blockade on Gaza in June 2007, a situation that has caused a decline in the standards of living, unprecedented levels of unemployment and unrelenting poverty. The siege has turned the densely-populated coastal sliver, home to some 1.7 million Palestinians, into the largest open-air prison in the world.
Israel launched a 50-day bloody war on Gaza last summer that ended in August 2014 with an Egyptian-brokered truce.
The aggression left about 2,200 Palestinians, including 577 children, dead and over 11,100 others injured.
The UN official also emphasized the need for stronger unity among Palestinian factions, expressing hope that the world body will be able to support efforts aimed at strengthening reconciliation among the groups.
"I strongly believe that it will hurt the cause of the Palestinian people if division, if the lack of unity, is not addressed as soon as possible," he said.
In April 2014, Palestinian factions Fatah and Hamas signed an agreement to end years of rivalry and form a unity government. The cabinet of the Palestinian unity government was sworn in June that year, but differences still remain among the Palestinian groups in the new administration.