World
US Biggest Threat to Middle East's Stability, Not Iran: American Analyst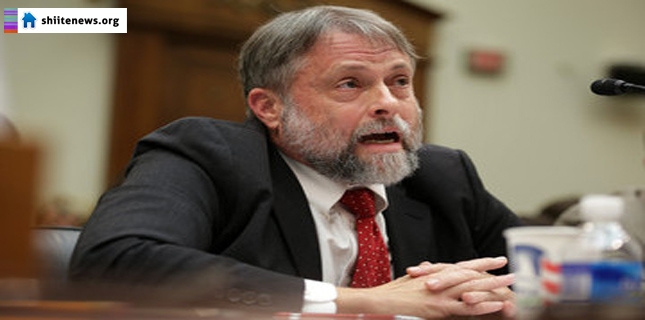 The US military is the biggest threat to the Middle East's stability not the Islamic Republic of Iran, an American political analyst said. In an article published by the Forbes magazine on April 13, Doug Bandow wrote, "US Military should stay home. America is the biggest threat to Mideast stability, not Iran."
The senior fellow at the Cato Institute further said, "Iran is a populous and potentially prosperous nation that cannot be expected to supinely accept US or Saudi domination. Perhaps Tehran should ask in return that US and Saudi Arabia governments stop backing multiple allies, friends, and proxies, including flagrant authoritarians and extremists, and warring against various enemies and adversaries, including indigenous democracy and independence movements."
Earlier, US officials said that the United States is expanding its intelligence-sharing with Saudi Arabia to provide more information about potential targets in the kingdom's air campaign against Yemen.
"We have opened up the aperture a bit wider with what we are sharing with our Saudi partners," said one US official.
"We are helping them get a better sense of the battlefield and the state of play with the Ansarullah forces," he added.
US Deputy Secretary of State Antony Blinken said on April 8 that the United States is accelerating arms supplies and bolstering intelligence sharing with a Saudi-led alliance bombing neighboring Yemen.
"As part of that effort, we have expedited weapons deliveries, we have increased our intelligence sharing, and we have established a joint co-ordination planning cell in the Saudi operation center," added Blinken.
Also, according to an article published by Foreign Policy on March 26, the US is providing Saudi Arabia with real-time intelligence to carry out airstrikes against Yemen.
The CIA maintains at least one drone base in Saudi Arabia, while the US military flies manned and unmanned intelligence, surveillance, and reconnaissance aircraft out of Djibouti. Both bases can expect to be busy sending aircraft over Yemen in the days ahead, according to US Defense Department official.
The article further added, "Additionally, while Saudi Arabia has long maintained an extensive network of spies in Yemen, it may now benefit from the United States' history of espionage on the ground. Although the withdrawal of all US personnel from Yemen has complicated US efforts to run human intelligence operations in the country, the phone lines are not dead."
Saudi Arabia has been striking Yemen for 20 days now to restore power to fugitive president Mansour Hadi, a close ally of Riyadh. The Saudi-led aggression has so far killed over 2500 Yemenis, including hundreds of women and children. The attacks have also left thousands of people injured.
Hadi stepped down in January and refused to reconsider the decision despite calls by Ansarullah revolutionaries of the Houthi movement.
Despite Riyadh's claims that it is bombing the positions of the Ansarullah fighters, Saudi warplanes are flattening residential areas and civilian infrastructures.
Five Persian Gulf States — Saudi Arabia, the United Arab Emirates (UAE), Bahrain, Qatar and Kuwait — and Egypt that are also assisted by Israel and backed by the US declared war on Yemen in a joint statement issued on March 26.