World
Biden proposes largest military budget in US history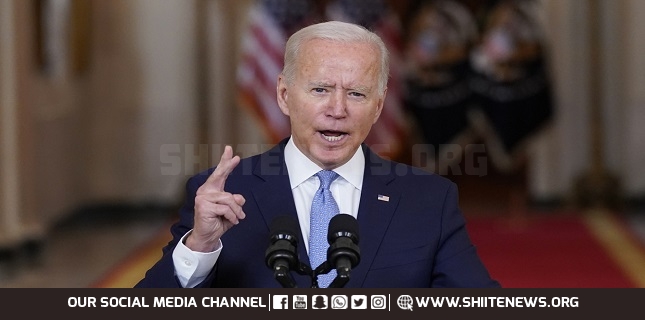 President Joe Biden has proposed the largest military budget in America's history, claiming it does so to keep up with China, which spends one-fourth on its military as the Pentagon.
Biden on Thursday unveiled his budget plans for government spending and higher taxes, revealing his playbook for an expected 2024 re-election bid.
The US budget proposed by Biden for the fiscal year 2024 shows an increase in military spending increasing the armed forces budget to a record $842 billion.
According to a White House statement, the budget will include a $9.1 billion investment in the Pentagon's Pacific Deterrence Initiative, which is aimed at bolstering the US presence in the Pacific region as a counter to China.
China's military budget – about $225 billion – is dwarfed by that of the United States, which is more than four times greater.
Modernization of the US nuclear arsenal will add another $37.7 billion to the budget, while an unknown amount will be spent on shipbuilding and investments in "key technologies."
A separate statement from the White House mentions that Biden's budget will include $6 billion for Ukraine, although it is unclear which government department this will come from. The statement on military expenditure only makes a vague reference to continuing "support for Ukraine."
While no further details were released to the public, the total cost will add up to $842 billion, US Defense Secretary Lloyd Austin said in a statement. This represents an increase of $26 billion over last year, and nearly $100 billion over 2021. According to the latest figures from the Stockholm International Peace Research Institute, the US military's budget increased every year since 2015 and more than doubled since 2002.
Meanwhile, the US is already spending more on its military than the next nine nations combined.
Successive US administrations have cut funding for arms procurement by 6.4 percent between 2012 and 2021, and 5.4 percent between 2020 and 2021. The consequences of this can be seen in recent reports highlighting how the US effort to arm Ukraine has left stockpiles depleted at home.
The US budget for the fiscal year 2024 will be changed and rewritten several times in the coming months, as it needs to be approved by a majority of the lawmakers in both the Democrat-controlled Senate and the Republican-held House of Representatives to turn into law.
Neither side of the aisle has voiced opposition to the increase in military spending.