World
Russia now fighting US-led NATO in Ukraine: Top Putin aide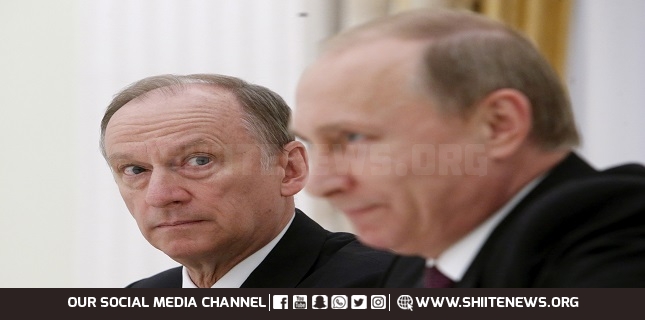 A senior Russian official says the war in Ukraine is not a conflict between Moscow and Kiev, but a war with the US-led NATO military alliance, noting that the West is seeking to wipe his country from the political map of the world.
"The events in Ukraine are not a clash between Moscow and Kiev – this is a military confrontation between Russia and NATO, and above all the United States and Britain," Nikolai Patrushev, the secretary of the Russian Security Council, said in his remarks on Tuesday.
"The Westerners' plans are to continue to pull Russia apart, and eventually just erase it from the political map of the world," the close aide to the Russian president was quoted as saying by a local weekly newspaper, Argumenty i Fakty.
Russia launched its military operation in Ukraine in late February, saying that it was aimed at defending the pro-Russian population in the eastern Ukrainian regions of Luhansk and Donetsk against persecution by Kiev.
Patrushev's remarks come as fighting reportedly rages on in Soledar and Bakhmut in eastern Ukraine.
According to Ukrainian officials, Russia has stepped up a powerful assault.
Reuters cited Ukrainian military analyst Oleh Zhdanov as saying that fighting in Bahkmut and Soledar was "the most intense on the entire frontline".
Late on Monday, Ukrainian President Volodymyr Zelensky also acknowledged that the fighting was "extremely difficult" around Soledar, a place where he said no walls have been left standing.
However, he claimed that the land there is covered with Russian corpses.
"Thanks to the resilience of our soldiers in Soledar, we have won for Ukraine additional time and additional strength," Zelenskiy said, without elaborating on what he meant by gaining time or strength.
Zelensky also pressed on his efforts to secure more weapons from his Western allies, speaking to Petr Fiala, Prime Minister of the Czech Republic, and current chair of the European Union.
"I am certain that our soldiers at the front will get these weapons and equipment. Very soon," he said.
Ever since the beginning of the war, Ukraine's Western allies, including the European Union and the US, have been supplying large consignments of heavy weaponry to Kiev and slapping Russia with a slew of sanctions. Moscow says such measures will only prolong the war.