World
French medical workers hold protests in Paris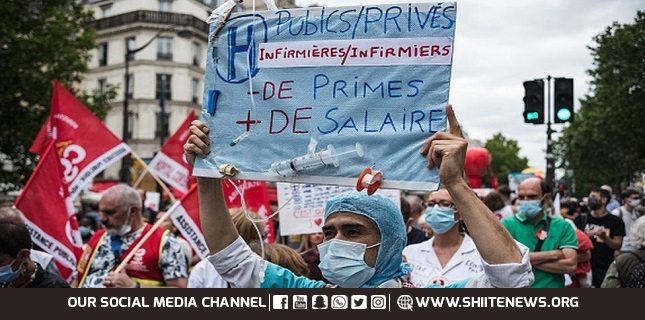 Thousands of doctors on Saturday take to the streets in Paris to protest against unfavorable working conditions.
"We take care of you. Take care of us," thousands of French medical workers protested in Paris for better working conditions and increased salaries.
In the video published on social media, French medical staff in Chartres city showed their protest by placing their stethoscopes on the ground.
It was previously reported that French doctors are planning to demonstrate in Paris on January 5 amid nationwide strikes.
Doctors, who started their strike on Dec. 26, will continue their strike action through Jan. 8 to demand better working conditions and the revalorization of their rates. Other healthcare workers' groups may also protest in solidarity with the doctors, the reports added.
A similar walkout took place earlier last month.
The French healthcare system is facing an unprecedented crisis. Last summer, medical workers staged a nationwide strike, demanding higher wages and denouncing the healthcare policies adopted by the government.
The fight with the government for better wages comes as France has been grappling with rising inflation amid worsening economic conditions.
Similar strikes have also hit other European countries, including the United Kingdom, in recent months amid a cost-of-living crisis.