World
Sheikh Zakzaky visits shrine of Imam Hussain (AS)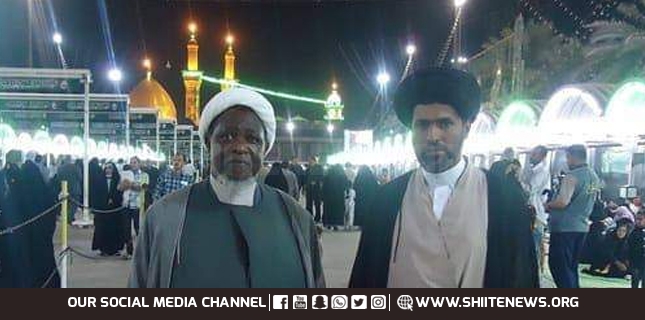 Shiite News: The head of the Islamic Movement of Nigeria and the leader of the Shiites in Africa, Sheikh Ibrahim Zakzaky, visited Karbala and paid salutations to Imam Hussain (AS) and Maula Abbas (AS).
Scholars met Sheikh Zakzaky and inquired about his health and the condition of the believers in Nigeria.
Sheikh Ibrahim Zakzaki has offered the sacrifice of his sons, while he and his wife have been imprisoned for many years without doing any worong.
These are the followers of Imam Hussain (AS) about whom it is said that "some people go to visit Karbala and for some people Karbala awaits".
These are the people who did accumulate wealth, despite being poor, whatever they had, children, life, time, presented to Imam Hussain (AS) with a pure heart.