World
Russia says Ukraine's last major stronghold in Luhansk captured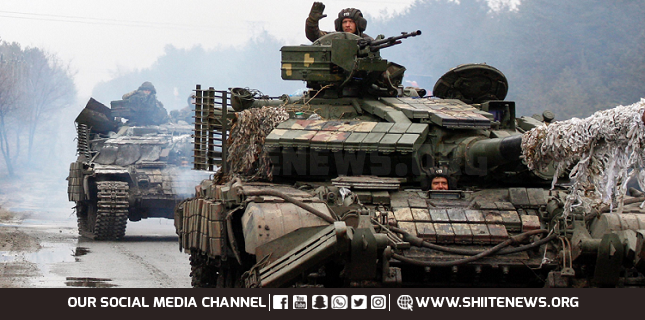 Russia says its troops have taken full control of Lysychansk as the push to drive Ukrainian forces out of the eastern Donbas region goes into high gear.
Russia's Defense Minister Sergei Shoigu informed President Vladimir Putin that all of Ukraine's Luhansk region had been "liberated" by Russian and separatist forces, the defense ministry said on Sunday.
Russia has focused its efforts on driving Ukrainian forces out of Luhansk and Donetsk regions in the east of the country, where pro-Russia separatists have been fighting Kiev.
Russian media showed video of Luhansk militia parading in Lysychansk streets waving flags and cheering, but Ukraine's national guard spokesman told national television the city remained in Ukrainian hands.
The Russian defense ministry also said it had struck military infrastructure in the eastern Ukrainian city of Kharkiv, as well as a base used by foreign fighters on the outskirts of Mykolaiv in the country's south.
Ukrainian forces hit a Russian base with more than 30 strikes in the southern city of Melitopol, the city's exiled Ukrainian mayor said.
No casualties have been reported from Sunday's attack which hit the area where the city's airport is located, according to Russia's RIA news agency.
Another attack on the Russian city of Belgorod near the Ukraine border left at least three people killed, to the regional governor said.
Belgorod Governor Vyacheslav Gladkov reported several explosions in the city of nearly 400,000, some 40 km north of the border with Ukraine.
At least 11 apartment buildings and 39 private residential houses were destroyed, he said.
Moscow has accused Kiev of carrying out several attacks on Belgorod and other regions bordering Ukraine since the beginning of the conflict.
Kiev has not claimed responsibility but has described the incidents as payback for Russia's attacks.