World
US Gives $6 Million to Syria opposition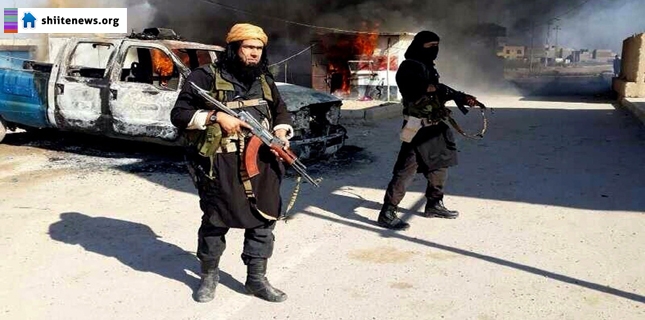 What is Called "Syria's opposition interim government" said Thursday it had received $6 million from the United States in the first direct US financial support for the rebel body.
The money is for development and relief projects in "areas liberated by the "moderate Syrian opposition", it said in a statement, including food deliveries, public services and supporting local rebel councils.
Interim government chief Ahmed Tohme said the money would be divided into two parts, with $4.4 million devoted to reconstruction and the purchase of heavy equipment include generators, water pumps and tankers.
The remaining $1.6 million will be used to strengthen local government in rebel-controlled areas and for emergency aid response, including food baskets and assistance to bakeries.
He said the funds would not be spent on operating and running costs, which the government would cover separately from other sources.
The interim government said it has signed deals with the US Agency for International Development on the dispersal of the funds.
amdouh Soud, operations manager for the programme dispersing the funds, said they would be spent mostly in northern Aleppo province and northwestern Idlib province for now.
"In the next two months, we hope to expand into northern Latakia and northern Hama provinces," he told AFP.
He said the current grant would extend until May and the interim government hoped to negotiate additional funds beyond that.
While items purchased with the funds, like blankets, are being procured through USAID, they are not marked with the agency's logo, he said.
"The project is intended to support the local councils and the government, so the items will not be marked with USAID, just marked with 'Syrian Interim Government.'"
The opposition Syrian National Coalition and the interim government are internationally recognised as the representatives of the opposition.
But, based in Turkey, they have regularly faced charges of being out of touch with the realities of the conflict on the ground.
"Moderate rebel groups" with ties to the Coalition and interim government have lost ground in recent months to both the syrian gvernment and terrorist groups like the ISIS organisation and Al-Qaeda's Al-Nusra Front.