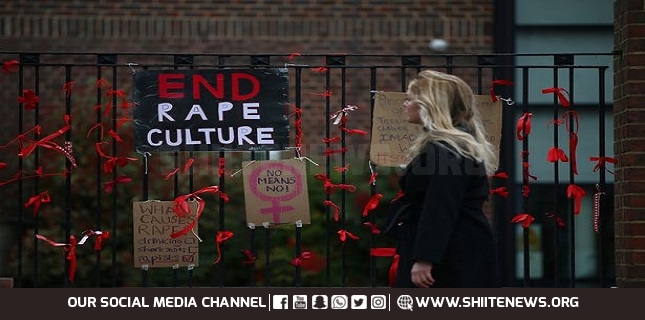 UK schools are failing to protect students from unwanted pornographic photos, videos and remarks in a "normalized" culture of online sexual abuse, a non-ministerial department of the UK government has reported.
The report by the Office for Standards in Education (Ofsted) came after thousands of schoolchildren and college students posted testimonies on a website called Everyone's Invited, detailing sexual harassment, abuse and rape, to draw government attention to the problem.
Education Minister Gavin Williamson depicted the report as "very concerning" in his tweeter account.
Despite the gravity of the situation, school managers and teachers "consistently underestimated the prevalence of online sexual abuse," Ofsted said.
According to Ofsted, sexual harassment in UK schools occurs so frequently that it has become "commonplace" and "so normalized" that the children "do not see the point in reporting and challenging this behavior."
The chief inspector of Ofsted, Amanda Spielman, said she was "shocked" by the findings before adding that "many children and young people, particularly girls, feel they have to accept sexual harassment as part of growing up."
Almost 90 percent of girls and 50 percent of boys in the review claimed that they received pornographic photos and videos on social media such as Snapchat on a regular basis, Ofsted said.
Some girls also claimed that boys shared "nudes" of their school peers on platforms like WhatsApp or "like a collection game."
Those aged 16 and over were more likely to report such experiences.
Ofsted's review was based on comments by more than 900 children at 32 different schools and colleges, including some named by Everyone's Invited.
According to Soma Sara, the founder of Everyone's Invited, more than 16,500 testimonies have been shared on her website this year.
A spokesperson for the site said an anonymous reporting system should be set up in all schools.