World
Biden has called S Korea, France, Canada, UK leaders but not Israel's premier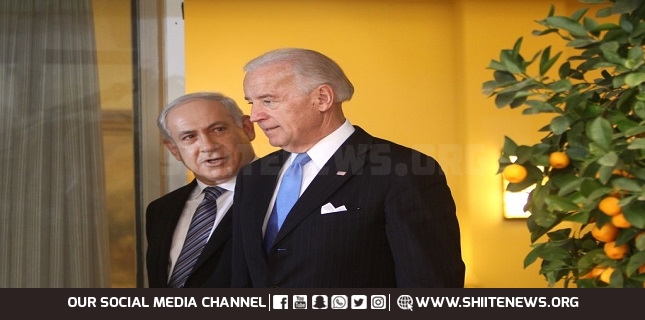 US President Joe Biden is yet to call Israeli Prime Minister Benjamin Netanyahu although he has already contacted several other allies in Europe and Asia.
Since he was inaugurated on Jan. 20, the Democratic president has called leaders of South Korea, France, Canada and the UK among others but not the Israeli premier.
White House press secretary Jen Psaki was pressed Tuesday to explain why the president has not yet approached Tel Aviv.
"Israel is, of course, an ally. Israel is a country where we have an important strategic security relationship and our team is fully engaged, not at the head-of-state level quite yet but very soon," she said.
Netanyahu had a specially close relationship with former President Donald Trump, a Republican.
'MSB not Biden's counterpart'
Saudi Crown Prince Mohammed bin Salman has also had no chance to talk with Biden, although Psaki asserted that he is not even Biden's counterpart.
White House would "recalibrate" the Washington-Riyadh relationship, according to Psaki, and a call will be made "at an appropriate time."
Psaki also claimed that the Biden administration has shifted policy on the monarchy's aggression towards neighboring Yemen, where a humanitarian crisis is underway due to the war launched by Saudis and their allies.
Despite that, cooperation with Riyadh would continue, she added, "even as we make clear areas where we have disagreements and areas where we have concerns, and that is certainly a shift in the approach from the prior administration."
The Biden administration announced earlier this month it was ending US support for Saudi-led military aggression on Yemen.
Biden, who helped negotiate an internationally backed nuclear deal with Iran in 2015, claims that he is shifting the Trump administration's "maximum pressure" policy towards Tehran.
Tel Aviv and Riyadh are, meanwhile, engaged in attempts to disrupt the US stated effort to finally return to the deal, known as the Joint Comprehensive Plan of Action.
Tehran maintains that the United States should first lift its illegal sanctions in order for the agreement to get back on track.