Saudi Arab
World
The Hill: Biden's First Mission to Stop Arms Sales to Saudi Arabia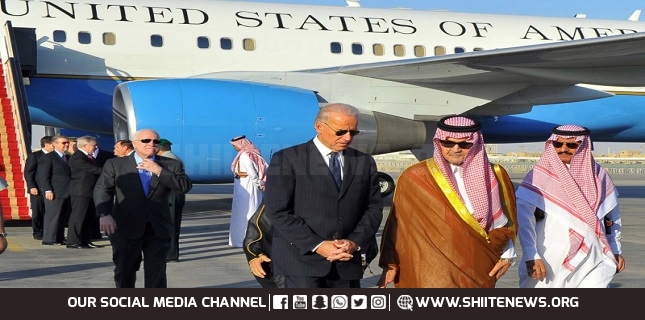 The Hill stressed in a report, on Sunday, the need to end arms sales to Saudi Arabia, and that this is the first thing that President-elect Joe Biden should do.
The newspaper described the Saudi regime as one of the most repressive regimes in the world, and that Crown Prince Mohammed bin Salman is the de facto leader of the Kingdom.
The newspaper pointed to the protection of the Saudi crown prince by US President Trump, especially after the killing of journalist Jamal Khashoggi in the Saudi Consulate in Turkey in October 2018, in addition to launching a war on Yemen.
It pointed out that one of the biggest crimes of the Saudi regime is the war that is approaching its seventh year in Yemen, where the coalition of aggression killed thousands of civilians, targeting markets, schools, homes, civilian infrastructure, school buses, weddings and funerals, most of these raids and destruction were carried out by American bombs, and through American aircraft as well.
The newspaper reported that the bombing campaign, which was combined with a naval blockade and other efforts to obstruct the delivery of humanitarian aid, created, what the United Nations described as, the world's worst humanitarian crisis.
Regarding the repression at home, the newspaper said that the arbitrary arrests of activists, and preachers continue, and they are subjected to imprisonment and torture for years, adding that all this is happening because of Trump's immunity to Bin Salman.
The newspaper mentioned in its report that it would be up to the Biden administration to reverse the last-minute arms sales that the Trump administration provided to Saudi Arabia.