World
Saudis Contribute a Lot to Normalization Issue with Israel, David Friedman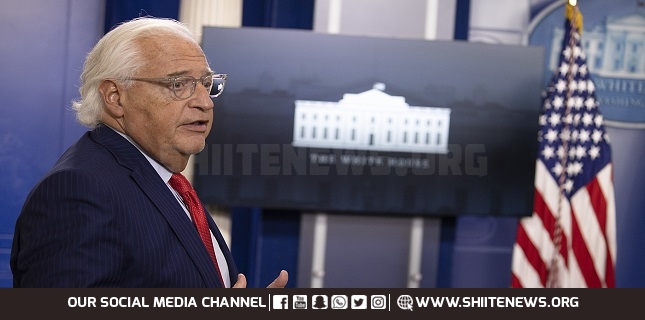 The US ambassador to Israel entity, David Friedman, said Monday, that the Saudis have contributed a lot with the issue of normalization with Israel, and made tremendous steps in this regard.
Regarding annexing new Palestinian lands, Friedman assured that it is temporarily suspended, and it will appear after we have exhausted all opportunities for peace, revealing that its implementing will be within President Donald Trump's vision for peace.
In another interview with the "Media Line" website, Friedman said that the UAE is in partnership with Israel in this region, noting that "Israel has amazing intelligence and defense capabilities and it is a great partner to the United States."
He continued, "It is really a big deal, and Israel has a visa waiver program with an Arab country."
The US ambassador indicated that the Saudis have made huge efforts, saying, "We have all been very grateful for the contribution that the Saudis have made to this entire process."
Bahrain and the UAE signed in Washington on September 15 the normalization agreement with Israel, in the presence and patronage of US President Donald Trump.