World
Obama says fighting against ISIL a 'difficult mission'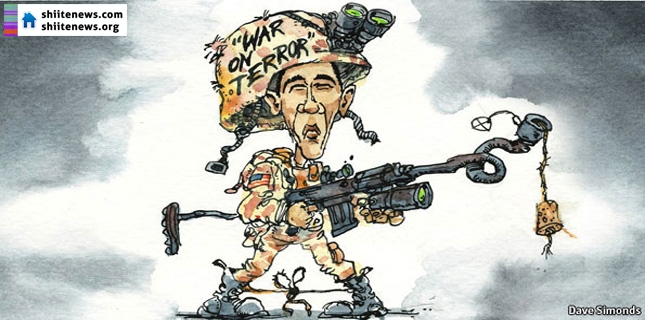 US President Barack Obama says the "barbaric" ISIL terrorist organization poses a threat to the world and fighting against the group will be a "difficult mission."
In a meeting with senior military officials at the Pentagon on Wednesday, Obama claimed that the US will keep making progress against the terrorists despite concerns of a lengthy military conflict with a limited chance of success.
"It remains a difficult mission," Obama told Defense Secretary Chuck Hagel and his military commanders. "As I've indicated from the start, this is not something that is going to be solved overnight."
Obama said countries around the world have come to the conclusion that ISIL's "barbaric behavior has to be dealt with."
There is a growing concern about whether the US-led military operation against ISIL is working.
The Pentagon has acknowledged that the group may capture additional territory in Syria despite the US airstrikes.
The US military says that airstrikes against ISIL positions in the strategic Syrian city of Kobani near the Turkish border are not enough to prevent the fall of the border city to the terrorists.
ISIL militants made swift advances in much of northern and western Iraq over the summer, after capturing large swaths of northern Syria.
Since late September, the US and several of its Arab allies — Saudi Arabia, Bahrain, Qatar, Jordan and the United Arab Emirates — have been conducting airstrikes against ISIL inside Syria without any authorization from Damascus or a UN mandate.
The US began airstrikes on ISIL targets in Iraq in mid-August. Several Western nations, including Belgium, Denmark, the Netherlands, Britain, France and Australia have joined the US military campaign in Iraq.