World
Moscow will closely monitor US new missile deployments: Vladimir Putin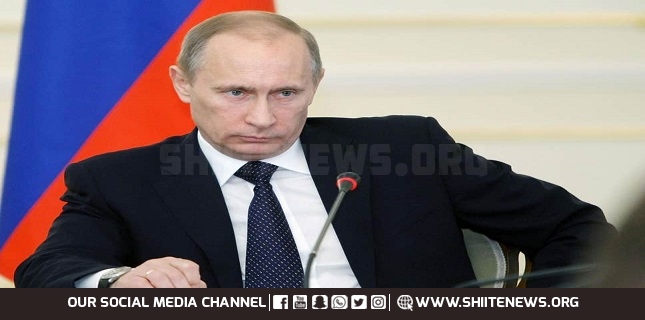 Russian President Vladimir Putin says Moscow will closely monitor the potential deployment of short- and intermediate-range missiles by the United States abroad, particularly in Europe and the Asia-Pacific, four months after Washington exited from an arms control treaty with Moscow.
Back in August, US President Donald Trump officially pulled his country out of the bilateral Intermediate-Range Nuclear Forces (INF) Treaty, a 1987 agreement under which all land-based missiles with the range up to 5,500 kilometers had been banned for both the US and Russia.
Washington claims that its withdrawal from the treaty came after Moscow allegedly secretly violated it. Russia, which has repeatedly rejected that allegation, stopped implementing the INF treaty after the US withdrawal.
The US soon started the test-launching of missiles that had been banned under the INF. Russia has denounced the launches, warning of an arms race.
On Tuesday, President Putin said Washington's dismantling of the INF and its subsequent test-launches had given new reasons to Russia to be vigilant.
"We have to monitor possible deployment of American missiles of this class in various parts of the world, first of all Europe and Asia-Pacific," the Russian leader told an annual gathering of the Defense Ministry board, RT reported.
Putin stressed that apart from the need to keep an eye on those developments, Moscow also needed to "analyze potential military threats and determine measures for the use and further improvement of the armed forces."
Additionally in the meeting, Russian Defense Minister Sergey Shoigu said that the Pentagon was ramping up its strike capabilities after quitting the INF, adding that the US military would soon be able to scramble nuclear-armed bombers within just 24 hours, decreasing the readiness time from the previous span of ten days.
Shoigu further warned that US early-warning radars had been constructed in Baltic countries that could scan as deep as 450 kilometers into Russian airspace.
NATO has also held "up to 40 explicitly anti-Russian large-scale drills," Shoigu said.
On December 12, the Pentagon said in a statement that it had tested a medium-range ballistic missile that purportedly flew more than 500 kilometers.It was the second ground-launched, nuclear-capable missile to have been tested in four months.
Russia and the US have also signed another major arms control treaty, the Strategic Arms Reduction Treaty (START), which will expire in February 2021. On Thursday, President Putin said that despite Moscow's proposal to Washington regarding the renewal of that treaty for another five years, the Kremlin had not yet received a response from the White House.
He also warned that nothing could hold back another arms race and thus international security would be damaged if the START was not renewed.
On Sunday, Russian Foreign Minister Sergei Lavrov said that his country was ready to include two of its strategic weapons — the heavy Sarmat missile and the Avangard hypersonic missile — in a possible renewal of the START.