World
Block return of British ISIL militants: UKIP party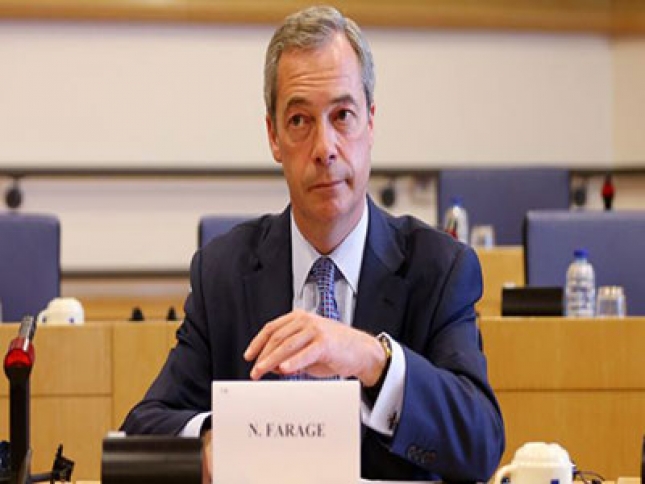 The UK Independence Party (UKIP) has urged the UK government to block the return of the British members of the ISIL terrorist group fighting in Middle East conflicts.
In a formal statement issued on Wednesday, the party said that the British government can and should strip all militants that hold dual nationality – one being that of the UK – of their official UK citizenship.
The statement also called for the revocation of the passports of those Takfiri terrorists whose sole nationality is British, as well as rescinding the residency rights of foreign natives.
The party's statement followed the release of a chilling video depicting the beheading of American journalist James Foley by an ISIL terrorist.
In the video footage, Foley's executioner spoke with a distinctly British accent, with language experts saying he is likely a native of the British capital of London.
Commenting on the video, UKIP leader Nigel Farage described the ISIL Takfiri terrorists as "a group like no other," adding that "the sheer barbarism we are witnessing in countries like Iraq is without precedent in the modern era."
The British government simply cannot allow these militants to return to British soil and reap "benefit from NHS treatment, welfare benefits, [and] council housing" when they have consciously elected to fight against Western values in "the most appalling way possible," Farage asserted.
The UK government should amend the Foreign Enlistment Act, according to the UKIP, to expand its scope beyond the Britons who fight for foreign states against Britain's interests to include those who fight for "non-state actors – such as those on the proscribed Terrorist organizations list."
Meanwhile, reacting to the brutal beheading of Foley, the UK's Foreign Secretary Philip Hammond described ISIL terrorists as a "poison" that could spread to other parts of the international community, potentially "affecting us all directly."