World
Boko Haram violence displaced 650k Nigerians: UN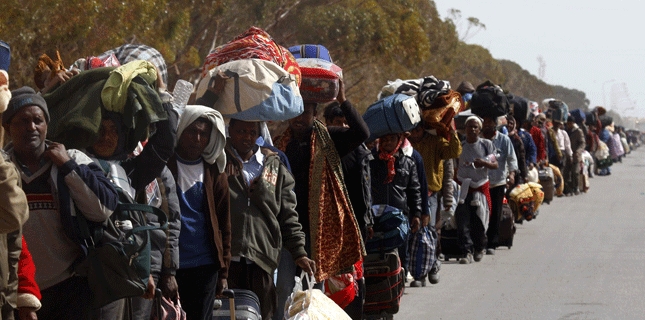 The United Nations says nearly 650,000 people have fled their homes due to attacks by the Boko Haram Takfiri militants in northeastern Nigeria.
The figure, which was announced by UN Office for the Coordination of Humanitarian Affairs (OCHA) on Tuesday, signals an increase of around 200,000 people since May.
The OCHA said 436,608 people have been displaced in the three states of Adamawa, Borno and Yobe, which were placed under emergency rule in May 2013. The agency put the internally displaced persons figure at 250,000 in May this year.
Another 210,085 have been forced from their homes in areas neighboring the state of emergency zone, bringing the total number of people displaced by Boko Haram attacks to almost 650,000, the OCHA said.
The UN High Commissioner for Refugees (UNHCR) for its part reported that about 1,000 people have escaped to an uninhabited island on Lake Chad across Nigeria's northeastern border.
According to the UNHCR, they reached the remote island of Choua on Thursday after fleeing a Boko Haram attack in their hometown of Kolikolia.
"The group, mainly women and children, is in urgent need of food, water, shelter and medical care," the UNHCR said.
Chad has vowed to deploy two helicopters to the island to help evacuate the Nigerian refugees to a nearby area to be temporarily settled.
Boko Haram — whose name means "Western education is forbidden" — says its goal is to overthrow the Nigerian government.
The Takfiri group has claimed responsibility for a number of deadly gun and bomb attacks in various parts of Nigeria since 2009. Over 10,000 people have so far been killed in the assaults.