Saudi Arab
Saudi pressure got Syria opposition govt head sacked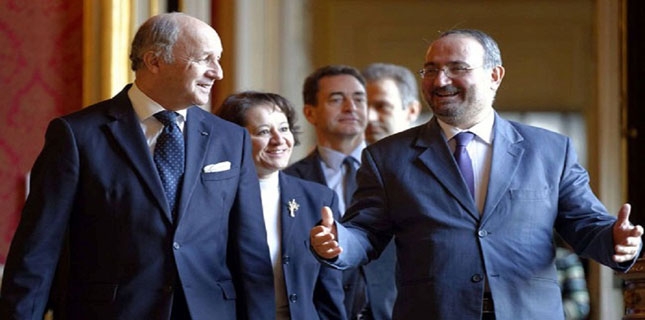 The Qatar-backed head of the Syrian opposition's self-claimed interim government was sacked Tuesday, under pressure from Saudi Arabia, once again exposing the sharp divisions between the opposition's main backers.
Since the so-called National Coalition was created in late 2012, rivalries between Riyadh and Doha have consistently undermined the group, which acts as the main opposition body.
"The Coalition's General Assembly has relieved Ahmad Tohme, head of the interim government, of his functions, after a dawn vote," said Samir Nashar, veteran dissident and Coalition member.
Sixty-six Coalition members voted for Tohme's dismissal, while 35 voted for him to stay in his post. A replacement will be named in the coming weeks.
Tohme was named head of the opposition's interim government 10 months ago.
The vote was held in Istanbul after a meeting that ran through Sunday and Monday.
Speaking to AFP by phone, Nashar said Tohme was sacked "for political reasons, but also because of his management" of the interim body.
Tohme is close to Syria's Muslim Brotherhood, which has a strong influence in the opposition but is despised by Saudi Arabia.
Backed by Qatar, "the Muslim Brotherhood dominated the government… and Saudi Arabia let its allies (in the opposition) know that they needed to cut ties with the group", said Nashar.
Voted in on July 9, Coalition chief Hadi al-Bahra is close to Saudi Arabia, as is his predecessor Ahmad Jarba.
However, the exiled group has been accused by some militant groups and activists of being "disconnected" from reality on the ground, as well as of corruption and subservience to its backers in Riyadh and Doha.
Government forces' advances in recent months have further weakened the Coalition, which has been unable to secure game-changing military support for militants on the ground.