Saudi Arab
Saudi female activist says will struggle on for women rights in kingdom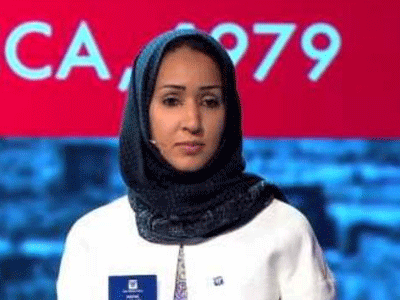 A Saudi woman who last year defied a law that prohibits females from driving a car has expressed determination to struggle for the rights of women in the kingdom.
"For me the struggle is not about driving a car. It is about being in the driver's seat of our destiny. It is about being free not only to dream, but also to live," said Manal al-Sharif, referring to the social situation of women in Saudi Arabia.
Sharif made the remarks in a speech delivered during the 2012 three-day Oslo Freedom Forum held in the Norwegian capital on May 7-9.
"Women (in Saudi Arabia) are voiceless, faceless, nameless; just invisible."
In 2011, Sharif posted a video of herself on the Internet driving a car in the city of Khobar in the Eastern Province.
She was later detained for nine days over charges of "incitement to public disorder."
"After I was invited to speak here in Oslo, I asked for four days off and my company refused," she said, referring to Aramco oil company.
"My boss called me and said, 'If you are going to talk at another conference, you could lose your job. You are not allowed to go. We do not want our name to be associated with you.'"
"I am a single mother and I am 33 but it is hard to even rent my own apartment without getting my father to sign a piece of paper saying he gives permission."
Over the past few months, human rights organizations have criticized the Saudi regime for the rights records in the kingdom.
On January 22, Human Rights Watch said in a statement that Saudi authorities "continue to suppress or fail to protect the rights of 9 million Saudi women and girls."