Saudi Arab
Saudis to observe day of mourning in Eastern Province on Saturday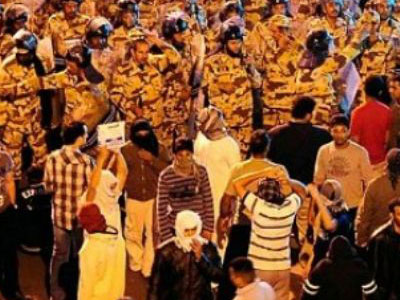 Anti-regime Saudi activists have declared Saturday a day of public mourning for a protester who was killed by the security forces of the House of Saud in Eastern Province on Friday, Shiitenews reports.
Schools and shops will be closed as protesters plan to stage demonstrations in the region.
On Friday, one demonstrator was killed and two others were injured when Saudi security forces opened fire on protesters in the village of Awamiyah, in the oil-rich Eastern Province, after the Friday Prayers leader demanded that the Saudi monarchy be abolished. Anti-regime demonstrations were also held in the Eastern Province towns of Qatif, Tarut, and Rabi'iyah.
The incidents occurred one day after another anti-regime protester was killed and 14 people were seriously injured in Qatif.
Several of those injured in the deadly crackdown of the past two days are in a critical condition.
There have been demonstrations in Saudi Arabia's Eastern Province on an almost daily basis over the past few months, with protesters calling for political reform.
Anti-government protests have intensified since November 2011, when security forces opened fire on protesters in Qatif, killing five people and leaving scores more injured.
Activists say there are over 30,000 political prisoners in Saudi Arabia.